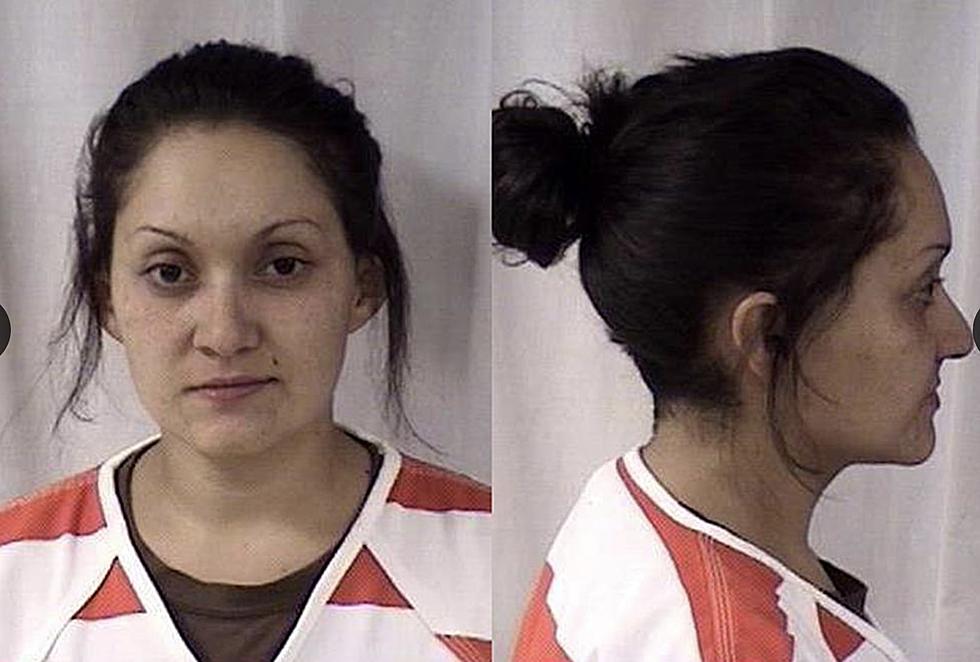 Cheyenne Woman, Who Did Business in Casper, Pleads Guilty to Drug Crimes
Breanna Elizabeth Oliver. Cheyenne Police Department
A Cheyenne woman with a regional drug business including Casper pleaded guilty to two of four counts during a change of plea hearing in federal court in Casper on Monday.
Breanna Elizabeth Oliver pleaded guilty before Chief U.S. District Court Judge Scott Skavdahl to conspiracy to distribute methamphetamine, fentanyl and heroin; and distribution of methamphetamine.
Each count is punishable by up to 10 years to life imprisonment and five years to life supervised probation after release from custody.
However, the prosecution and defense agreed that Oliver would plead guilty to a "lesser included offense" to the conspiracy and distribution counts. A "lesser included offense" is "a less serious crime that is necessarily committed during the perpetration of a greater crime because the lesser crime contains some of the same elements of the greater crime," according to the Cornell Law School website.
Oliver's guilty pleas to the lesser included offenses of conspiracy and distribution mean that she would serve no more than five years to 40 years imprisonment for each count.
As part of a plea agreement agreed to by the Wyoming U.S. Attorney's Office and the defense, two other counts will be dismissed at sentencing: distribution of methamphetamine and aid and abet; and distribution of methamphetamine.
Skavdahl, using federal sentencing guidelines, calculated Oliver's potential sentence could range from 10 years, one month imprisonment to 10 years, four months imprisonment.
The possible sentence will be included in the pre-sentence report by the federal probation office, and that will not be revealed until her sentencing set for May 25.
The court is not bound to accept the plea agreement, Skavdahl said.
Oliver, he said, will be credited for taking responsibility for her actions.
In her plea, defense attorney Keith Nachbar asked her what happened, and she acknowledged that she distributed methamphetamine, fentanyl and heroin from May 2021 to May 2022.
She had been free on a $20,000 bond.
But after her plea, Skavdahl ordered that she be taken into custody.
Oliver told him that she has remained sober, and he responded, "keep it up."
======
The case began in May 2021 when the Casper Police Department and the Wyoming Division of Criminal Investigation began an investigation into the distribution of methamphetamine, heroin and fentanyl in Wyoming, according to an affidavit by a DCI agent.
Agents identified Oliver, nicknamed "Beeps," as a drug supplier in Natrona County and elsewhere in Wyoming, and observed her traveling to Colorado and Arizona.
In Wyoming, they observed her distributing controlled substances in Natrona, Albany, Campbell and Fremont counties. Agents set up controlled buys through a confidential informant.
In Casper, for example, Oliver sold the confidential informant about 25 grams of methamphetamine for $1,000 on July 14, 2021.
On March 17, 2022, the DCI agent interviewed her.
After initially denying that she was involved in drug trafficking, but then admitted receiving up to an ounce of methamphetamine from her sources who lived in Colorado and Wyoming, the agent wrote in the criminal complaint.
Oliver said she sold methamphetamine and fentanyl in Wyoming, and used Facebook to arrange her buying and selling.
"Oliver indicated that she engaged in these admitted behaviors between December 2020 and the date of the interview," the agent wrote.
Can You Identify the Correct Logo from Casper Businesses?
You see them everyday, but can you identify which of these Casper logos are the correct ones? It may not be as easy as you think.
Nonprofit agency Uprising shares information about human trafficking and exploitation