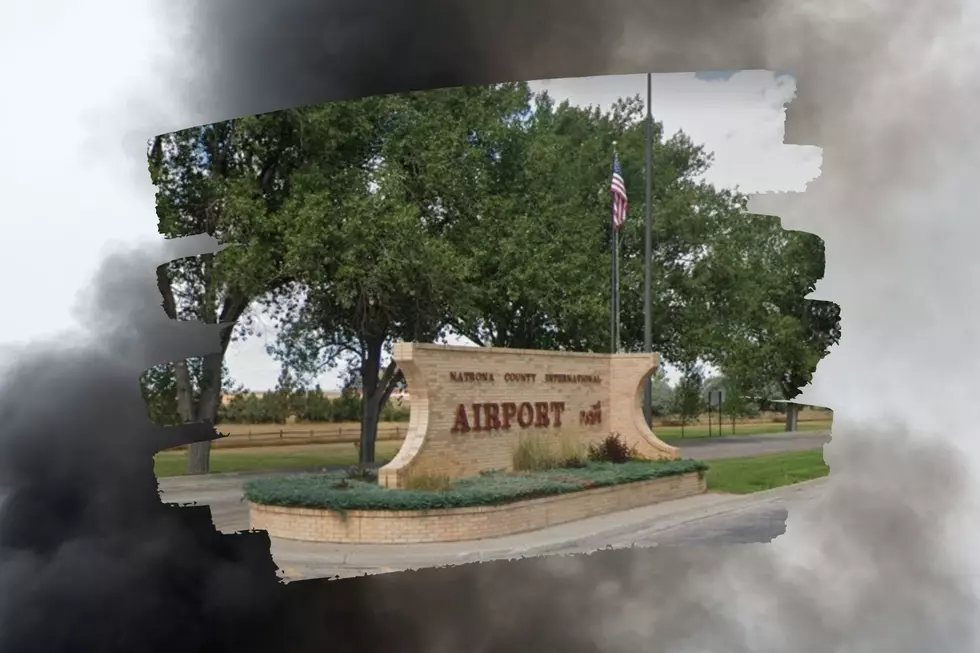 How Can Casper's Skies Be Even More Smokier Today?
Google Maps/CANVA
The skies around Casper have been really smoky over the last few days and today was going to be a little smokier. Wildfires in states to the west of us have quite a few fires and we're seeing signs of those fires here in Central Wyoming.
There have been a few major fires around the Casper area that have also have the area on their tippy toes, due to the dry conditions.
If you're cruising around for the next couple days and see heavy, thick black smoke coming from the west of Mills, know that it is training going on at the airport.
After a quick call to the Casper/Natrona Airport, it was confirmed that the training burn will be happening until around 11 am.
The training fires are part of the Annual FAA Required Burns as part of the Aircraft Rescue and Fire Fighting training.
The training happens multiple times throughout the summer in May, June, August and 3 days in September. September 8th will be the final training fire of the year.
It's always alarming to see big, thick, plumes of black smoke in the sky, especially with the potential of big fires.
With the smoke already in the air, the CDC recommends to take measures to avoid letting the smoke get into your home and affecting the ones you love.
Pay Attention to local air quality index numbers
Keep an eye on the visibility guide
If it's recommended to stay inside, stay inside and keep the doors and windows shut
Use air filters
Try not to add to the bad air indoors, by burning candles or fireplaces. Don't vacuum, it stirs up particles in the air. Don't smoke indoors
Follow your doctors advice on medicines you need to take
Don't rely on masks, for 100% protection
Avoid outdoor recreation during smoky times.
What Was That Black Smoke Over Casper's Airport?
It might cause anyone some alarm to see a plume of back smoke and dark red flames by the airport.
Let's go see what happened.
Here Are Fire Safety Steps For Your Family