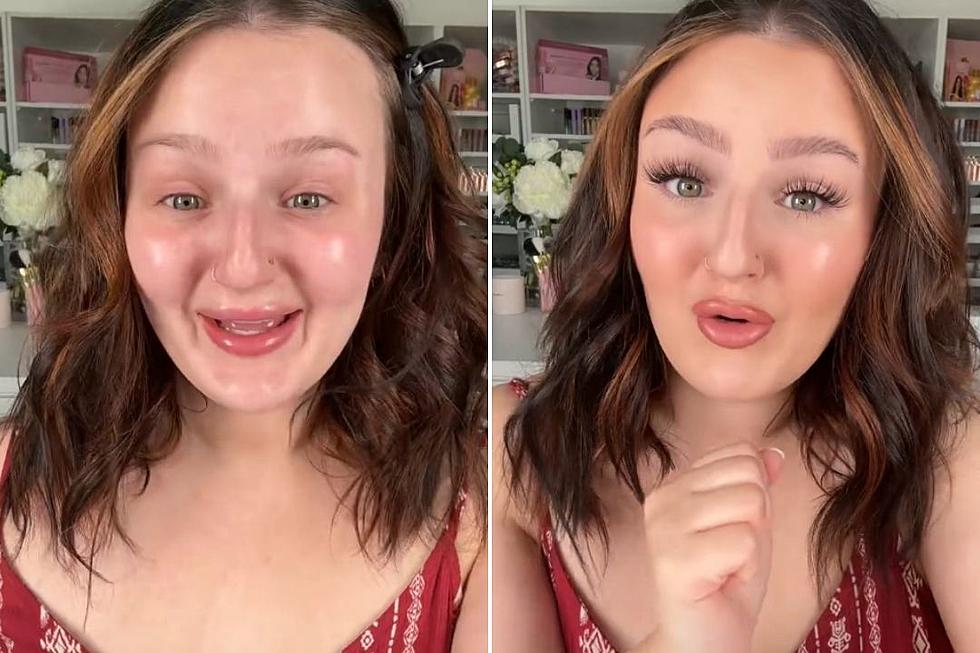 Is Mikayla's Accent Real? TikTok Beauty Influencer Sparks Viral Debate
@mikaylanogueira via TikTok
Controversial TikTok beauty influencer Mikayla is going viral once again. This time, she's sparked a debate over her strong Bostonian accent.
So, is Mikayla's accent real or fake?
A video in a viral tweet claims to show the difference between Mikayla's "real" accent from a few years ago and her current, allegedly fake heavy accent.
"This is insane," the user tweeted, along with the video showing the difference between Mikayla's accent then and now.
The video has been viewed over 13 million times as of publishing.
Some people firmly believe that Mikayla's accent is fake, while others argue it's real and that the changes are simply due to code-switching.
One person even theorized that her thick accent is all in the name of personal branding as an influencer, since it's become her signature.
Many people agree that even if the accent is fake, it's harmless.
"Can't a woman just lie for fun anymore why are you guys so boring," one person tweeted.
"Mikayla Nogueira SHOULD be able to lie about her accent because it's funny and inconsequential," another person argued.
Another claimed that Mikayla once said she was bullied for her accent, which is why she previously toned it down, and that her current accent on TikTok is her "normal voice."
Someone else defended her by claiming they live near the star's hometown and know others who speak similarly to Mikayla.
But some are convinced it's fake, and they're not down with it.
"I was today years old when I found out [that] Mikayla, that annoying b---h from TikTok, had been faking her accent," one person tweeted.
"Not me finding out that Mikayla influencer accent is FAKE. I f---ing knew it," another tweeted.
Meanwhile, others don't care either way, as they just enjoy the beauty content Mikayla creates.
"She's kinda real for this idk," one person replied to the original viral tweet.
The latest debate was spurred by a recent viral video of the influencer pronouncing Kim Kardashian's name.
Mikayla is no stranger to controversy, as she was previously under fire for allegedly lying about the results of a mascara product in one of her videos.
Many fans believed that Mikayla put on false eyelashes in her video promoting L'Oreal Telescopic mascara, even though she claimed that the extra length of her lashes was 100 percent a result of the mascara.
READ MORE: TikTok Influencer Mikayla Under Fire for Alleged Mascara Lie
Viewers were also rubbed the wrong way by a video she had posted about her schedule as an influencer when she seemingly complained about working until 5:19PM.
The backlash ultimately led to Mikayla deleting the video.
See more reactions to the ongoing viral debate surround Mikayla's accent, below:
Stars Caught in Big Lies