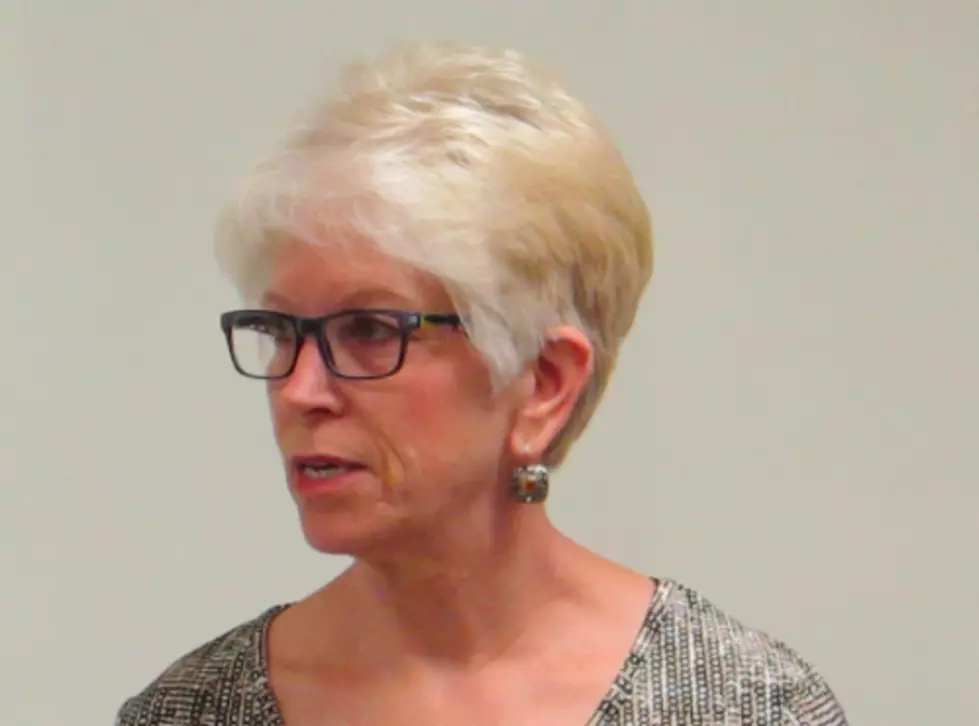 UPDATE: Natrona County Coroner Connie Jacobson Resigns; GOP Starts Candidate Search
Tom Morton, Townsquare Media
Natrona County Coroner Connie Jacobson will retire on Aug. 31, she said Wednesday.
"It's been a real heart-wrenching decision to make," Jacobson said in an interview with K2 Radio.
She's loved her job even more than her nursing career, she said. "The time has come for me to retire and spend time with my family and friends, travel and be in the warmth in the wintertime."
Jacobson was appointed to the position in 2009 following the retirement of the late Dr. Jim Thorpen. She was elected to the position in 2010 and re-elected in 2014 and 2018.
When re-elected last year, she didn't think she would be finishing out the term at the end of 2022, she said.
State law says the coroner's duties include determining the cause and manner of death which was not anticipated.
From Jacobson's perspective, the coroner also has a difficult but important care-giving role, she said.
"The coroner's job really is to provide information to families, law enforcement, funeral homes and any other entities involved with the death I'm investigating," she said.
"It's just digging far enough to find everything I can about that person's death to provide information that's most useful for families," Jacobson said. "All they need is information to start the healing process and dealing with the death that they're experiencing with their loved ones."
Her hardest and saddest cases have been suicides, because they are completely preventable, she said. "So it's always frustrating and sad for everybody to have to deal with a person who died by their own hand, when it really didn't have to happen."
Suicides always leave a permanent heartbreak for those families, Jacobson added.
Her resignation also triggers the reappointment process through the Natrona County Republican Party.
Jacobson said the partisan nature of the coroner has always puzzled her, just like the partisan positions for all other elected county officials. "Once we're elected, we serve everybody; everybody in my county is my constituent."
Dr. Joseph McGinley, chairman of the Natrona County Republican Party said those who wish to apply for the coroner position must be a qualified elector, be a registered Republican, and submit an application by noon July 29.
The party's central committee will interview the candidates at the Ramkota Hotel, 800 N. Poplar St., at 6 p.m., July 30. The meeting is open to the public, but only members of the central committee are allowed to vote.
The central committee will choose three candidates and send those names to the Natrona County Commission. The commissioners will interview the finalists and appoint one to fill Jacobson's term ending Dec. 31, 2022.
Those interested in applying must do so by noon Monday, July 29, by email at ncrpchairman@hotmail.com or by mail to the Natrona County Republican Party, P.O. Box 3576, Casper, WY  82601.