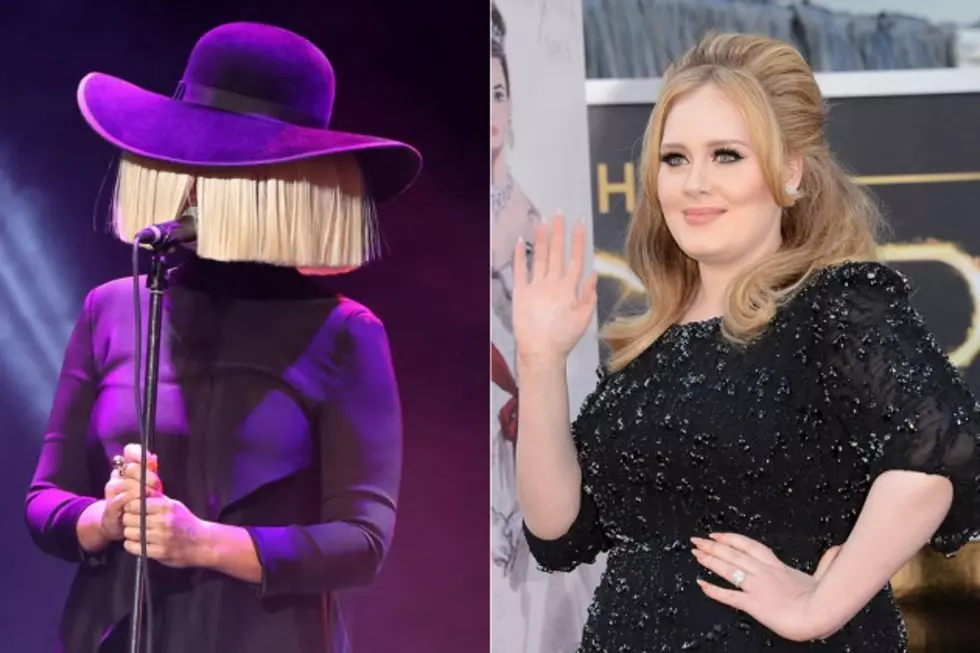 Sia Reveals That She Originally Wrote Her Next Single for Adele
Jonathan Leibson / Jason Merritt, Getty Images
Sia has revealed details about the first single off her new album and says that the song, titled "Alive," was originally written for Adele.
According to an interview with RTV Slovenija (courtesy of Idolator and Google Translator), the song will be released on Sept. 26 as the lead single off her seventh studio album titled This Is Acting. The singer-songwriter shares that "Alive" was co-written with Adele, but was rejected by Adele at the last minute.
"It's about [her] life, so now I sing the song from [her] perspective," Sia told the site.
Sia goes on to say that This Is Acting is a collection of songs that she originally wrote for other artists, but have been rejected for any number of reasons. "I have these songs made and they have [been] rejected, but [they] seemed... good, so I kept [them for] myself."
See Adele + Other Celebs Without Makeup