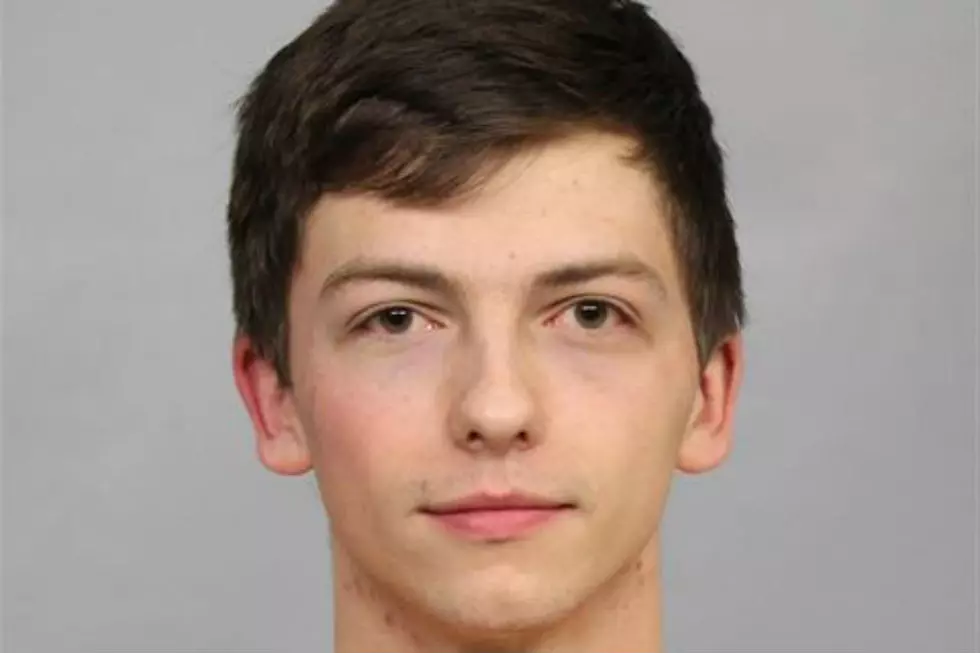 Casper Man Accused of Hospital Shooting Bound Over for Trial
Casper Police Department
The Casper man who entered the Wyoming Medical Center early March 4 and allegedly fired multiple shots will be tried on aggravated assault charges after a Natrona County Circuit Court judge agreed Thursday there was probable cause he committed the crime.
Mitchell Taylor, 20, remains in custody on a $500,000 bond, Judge Steven Brown said.
During the preliminary hearing, Assistant District Attorney Trevor Schenk called Casper police detective Adrian White as the state's witness.
White said he received his information from officers who were on the scene.
Taylor, who had taken LSD and wanted help, wasn't able to get in through the main entrance, so he entered through a security door in the back of the hospital, White said.
A custodian in a hallway of a tunnel under the hospital saw Taylor with his back to the wall between two elevators and point a gun away from himself and toward her, he said.
She began running in the opposite direction and heard three shots, White said. The bullets hit cabinets, which caused about $3,000 to $5,000 damage.
White said video surveillance showed smoke coming from the gun and particles falling from the drop ceiling.
After that, a doctor who had walked from a lounge saw Taylor kneel and point a gun at him, White said. The doctor ran back into the lounge and then heard four shots. Police found four pock marks in the concrete where the bullets hit, White said.
Taylor told police he took LSD, parked his car across the street from the Medical Center and went inside to seek help, White said.
An officer found him in the tunnel and commanded him to show his hands. Taylor moved away, the officer again commanded him to show his hands. Taylor began running and the officer subdued him with a Taser, White said.
Taylor asked the officer if he killed anyone, White said. The officer said no, to which Taylor responded, "'that's what I figured,'" White added.
Under cross-examination by Taylor's public defender Joseph Cole, White said he did not physically go to the scene, but relied on reports from other officers.
Cole did not call any witnesses for the defense, but said the incident was not an intended threat. "Given his mental state, it's hard to say what his intent was."
However, Schenk responded that Taylor's question about whether he killed anyone indicated he substantially remembered what happened.
Judge Brown then said he would bind Taylor over for trial.
However, Cole asked the judge to reduce the bond to $25,000.
"This appears to be clearly the result of a bad acid trip," Cole said.
Taylor has no criminal history, and can be monitored and supervised if he is freed on bond, he said. "This is not deliberately a crime, but a crime of intoxication."
Brown said he would keep the bond at $500,000 because of the shooting, adding the district court could address the bond issue.