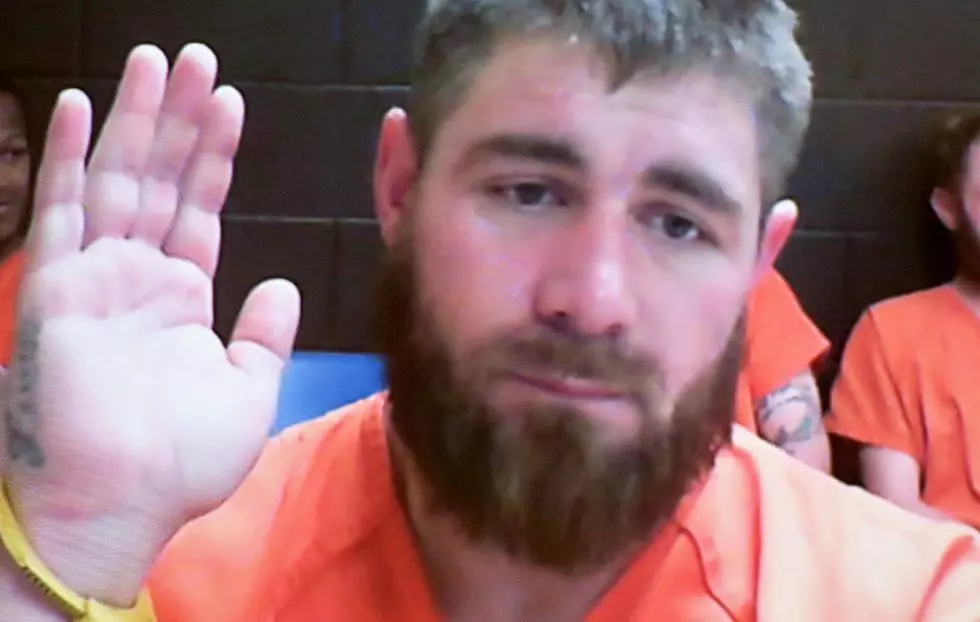 A Casper Woman's Kindness Results in Car Theft
Joshua Crook Tom Morton, Townsquare Media
A Casper man heard one charge against him from Judge Joshua Eames in Natrona County District Court today, Jan. 27.
Joshua Charles Crook pleaded not guilty to the felony charge of theft, punishable by 10 years imprisonment.
Crook  was arrested in November when police caught him after he escaped during a seven-hour armed standoff at Westridge Drive and 15th Street.
Crook had been on the run for a while and was wanted for multiple felonies.
Read More: Casper Police Capture Man Sought in Armed Standoff Last Month 

On August 31, authorities received a report that a woman's GMC Sierra had been stolen by Joshua Crook; this per court documents.
The report alleges that the woman had given Laurence Olsen permission to borrow the vehicle so he could run some errands on August 28. Olsen was with Crook.
Later that night, Olsen parked the truck in the woman's garage.
When the woman woke up, her truck was gone, and a silver Toyota Corolla that she'd seen Crook driving previously was in its place.
Her truck, as well as the license plates, were missing.
Using On-Star, the Casper Police Department learned that the vehicle was near Centennial, Colorado.
Colorado police recovered the abandoned vehicle.
Court documents claim the value of the truck was about $20,000.
Heavy Police Presence at 15th and Westridge