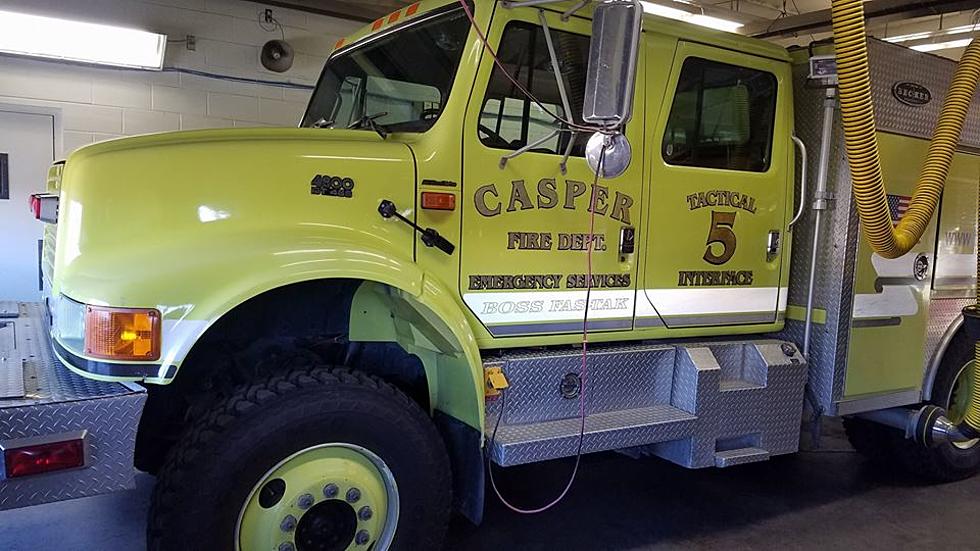 Fire Destroys Shed and Contents Near Downtown Casper on Saturday
Courtesy Casper Fire-EMS via Facebook
Fire destroyed a shed and its contents near downtown on Saturday evening, according to a news release from the Casper Fire-EMS Department.
Fire crews responded to the call about the fire in the 400 block of South Kimball Street about 8 p.m.
They found a 12-foot by eight-foot shed involved in heavy fire, and controlled it after a short time using multiple hand lines, and despite nearby damaged power lines.
A nearby structure was damaged by heat, but firefighters kept the fire from reaching into that building. Smoke was ventilated from that structure.
No injuries were reported, however firefighters assisted a nearby residents in evacuating family pets as a precaution.
The value is unknown of the contents and the destroyed building,
Fire inspectors worked to determine a cause. Crews remained on scene to assist and to assure the fire was completely out.
Casper Fire-EMS was assisted by Casper Police, the Wyoming Medical Center and Rocky Mountain Power.