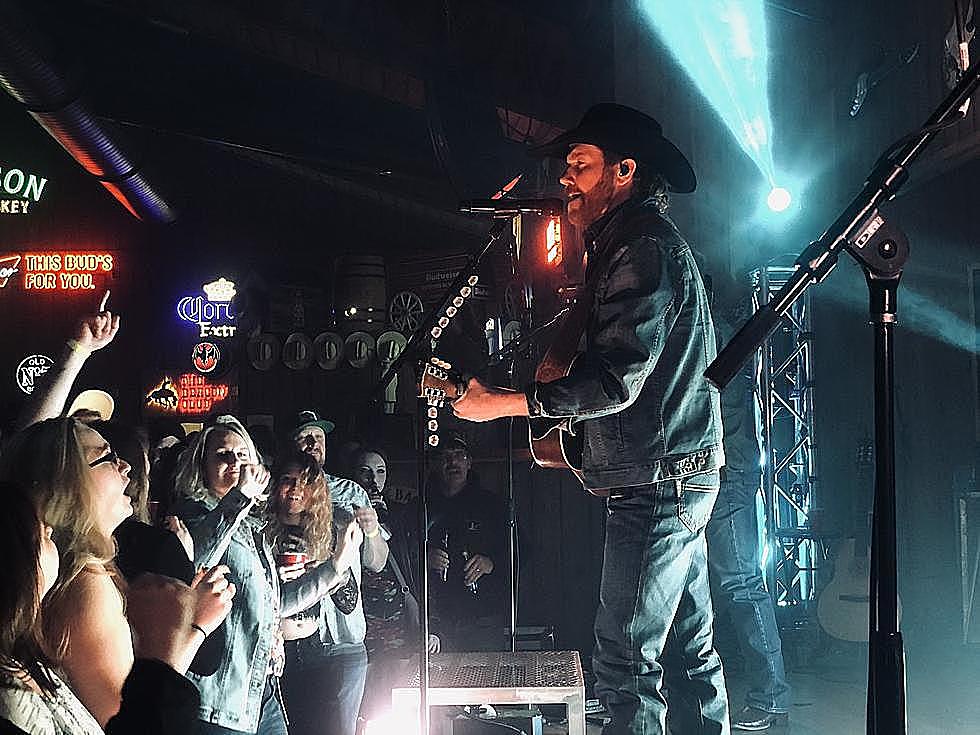 On Day Before Album Release, Chancey Williams Featured in PEOPLE
Nick Perkins, Townsquare Media
Chancey Williams is a star.
Those of us in Wyoming have known that for a long time - but now the rest of the world is about to find out, too.
On the day before his album release, Chancey Williams was featured in an article for PEOPLE (like, the magazine). PEOPLE also exclusively debuted Williams' newest single One of These Days.
Williams spoke with PEOPLE in the days before his album release (which comes out on March 24, 2023) and, in the interview, he spoke about the return of 'Cowboy Culture.'
"It's finally coming back around to where cowboys are cool again," Williams told PEOPLE "It's kind of the new fad to be this authentic cowboy, but I've only been doing it my whole life. I've dressed the same forever. I've talked the same and I've treated people the same."
That last one, Williams would argue, is the important part. It's the Wyoming in him, after all.
Read More: From the Kelly Walsh Choir to the Grand Ole Opry – Casper Native Brooke Latka on 'Making It' in Music
Chancey Williams and Co. have been busy lately! In addition to their album release, they're also on tour, most recently playing at The Beacon Club in Casper last February. Beyond that, Williams and his band are scheduled to play The Grand Ole Opry on April 22. It's a dream come true for Williams and his stablemates and it's just further evidence that Chancey Williams has arrived.
The PEOPLE feature is a big first step. PEOPLE is widely-regarded as one of the most read outlets in the country - you see the magazine in every grocery store checkout aisle. It was only a matter of time before Williams entered the pop culture pantheons. But still, Williams is quick to remind people that he will never, ever forget where he comes from.
"I just think it is great that traditional country is officially back in style," Williams told K2 Radio News. "I guess a big, national mainstream media outlet like PEOPLE is evidence of that. I'm just a Wyoming guy all the way and proud of it. And I never forget it, not for a second."
Nor will Wyoming forget him. Every time Williams and his band come to town, he packs the house - whether it's at The Beacon Club, David Street Station, or the Ford Wyoming Center. When Chancey sings, people listen. And that's about to extend to the rest of the world as well.
Chancey Williams may have been Wyoming's best kept secret; but the secret's just about out. And Wyoming couldn't be more proud.
Chancey's new album, One of These Days can be purchased here.
His newest single, from the titular album, debuted in PEOPLE, and it can be heard below:

Photos from Chancey's concert at David Street Station can be seen below as well:
Concert of Hope Featuring Chancey Williams