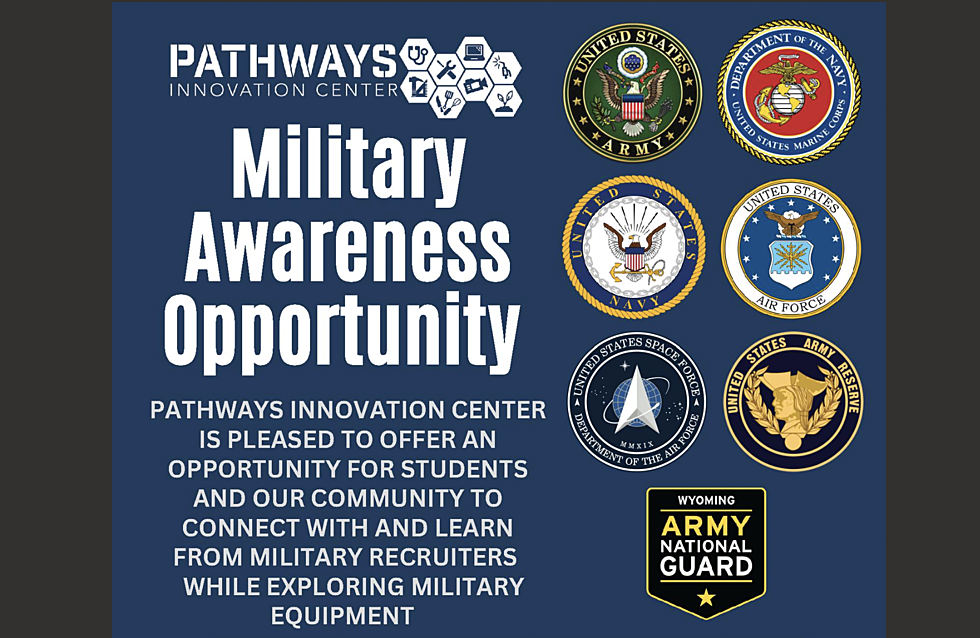 Pathways Innovation Center Hosts Military Recruiters on Friday
Natrona County School District
The Pathways Innovation Center school will host an opportunity for the public to meet with military recruiters from 3:30 p.m. to 7 p.m. Friday, according to a press release from the Natrona County School District.
Before the public open house, high school students will be able to meet with recruiters at the school, 3000 Independence Court, from 1:40 p.m. to 3:05 p.m. Friday.
Students and the public also will be able to look at military equipment during the event.
Junior Reserve Officers' Training Corps (JROTC) students from Kelly Walsh and Natrona County high schools will serve dinner beginning at 5:15 p.m.
Bands of Beartrap Summer Festival 2022
The bands of Beartrap Summer Festival fill the meadow with their incredible music. Country, Blues, Bluegrass, and Rock, it's all up here on the mountain.
Wyoming Welcomes 22 New Citizens at Naturalization Ceremony