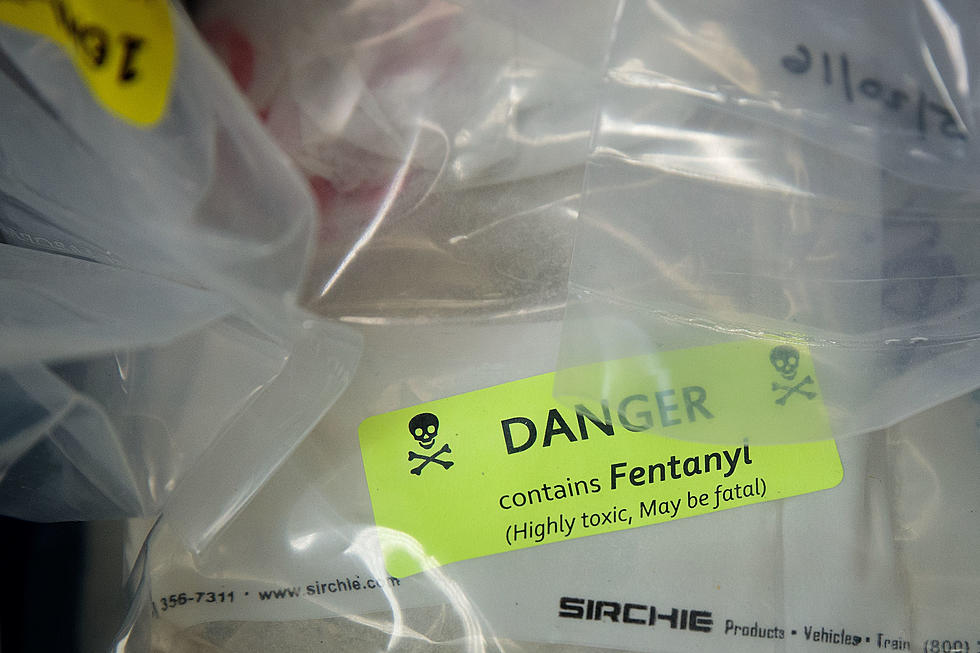 Wyoming/Colorado Fentanyl Dealer Sentenced to 7-1/2 Years Imprisonment
Drew Angerer, Getty Images
A Denver man was sentenced to seven years, six months imprisonment for dealing fentanyl in Wyoming, according to the judgment handed down by U.S. District Court Judge Alan Johnson in Cheyenne on Monday.
Floyd Gilbert Vigil was charged with one count conspiracy to distribute more than 40 grams of fentanyl, according to the indictment handed down on Sept. 21.
Vigil pleaded not guilty a week later.
He changed his plea on Nov. 11.
Vigil could have faced up to 40 years imprisonment, according to federal sentencing guidelines,
Vigil's sentence will be served concurrently, or at the same time, as any sentence imposed in a separate case in Denver County, according to the judgment and commitment Johnson wrote.
Besides prison, other terms of his sentence included four years of supervised probation after his release from custody, pay a $100 special assessment, pay $500 for community restitution, and participate in a cognitive-behavioral treatment program while in prison, according to minutes from the sentencing hearing.
The case started in December 2021 when a U.S. Drug Enforcement Agency agent received information that a suspect nicknamed "Dealer" distributed fentanyl pills in Wyoming and daily drove to his supplier in Denver, according to a criminal complaint filed by the agent.
The DEA and Cheyenne law enforcement surveilled Dealer, his residents and vehicle.
On March 2, 2022, law enforcement stopped Dealer's vehicle for a registration violation  in Laramie County.
During the traffic stop, a police canine conducted an open-air sniff and alerted to the odor of controlled substances.
Officers searched the vehicle and found approximately 23 grams of blue oxy 30 pills -- suspected fentanyl pills -- a cellular phone, a suspected Xanax pill, suspected THC wax, and controlled substance paraphernalia.
Later that day, officers advised Dealer of his rights and interviewed him. He admitted to being a user and distributor of fentanyl pills, traveling weekly to Denver to bring the pills to Wyoming.
A search of Dealer's cell phone found two numbers associated with Vigil and a payment of $598 to a CashApp account belonging to Vigil.
From March 8 to April 6, the DEA agent interviewed numerous Wyoming individuals who said they bought pills from Dealer
On July 20, the agent interviewed Dealer who said he drove to Vigil's residence in Denver and bought 220 fentanyl pills from Vigil for $1,100, according to the agent's criminal complaint.
Dog Training Program at the Wyoming Prison
Wyoming Highway Patrol Educates Truckers About Truckers Against Trafficking