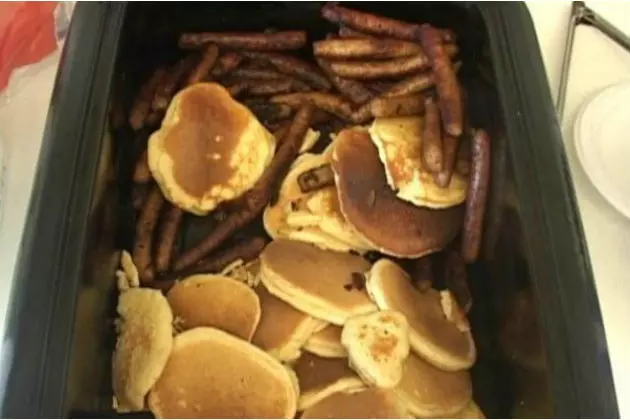 Kiwanis Pancake Breakfast Marks 63 Years With Saturday's Event
Kevin Koile - TownSquare Media
It's not just breakfast, it's a Casper-wide social event. Saturday March 11th will mark the 63rd Annual Kiwanis Pancake Breakfast, to be held at Casper College in the Tobin Dining Hall. Join your friends and neighbors and bring your family for a delicious breakfast of pancakes, scrambled eggs, hash browns, sausage, coffee, and orange juice.
This fundraiser benefits the club's many activities and projects serving children and the community, including a multitude of programs for Casper youth, Casper schools, and much more.
Breakfast starts at 7:00 a.m. and runs until 1:00 p.m. The cost is $6.00 for adults, $4.00 for seniors and students, and kids under three eat free. Tickets are available from any Kiwanis member or at the door. You can find more information on the Kiwanis Club Facebook Page.