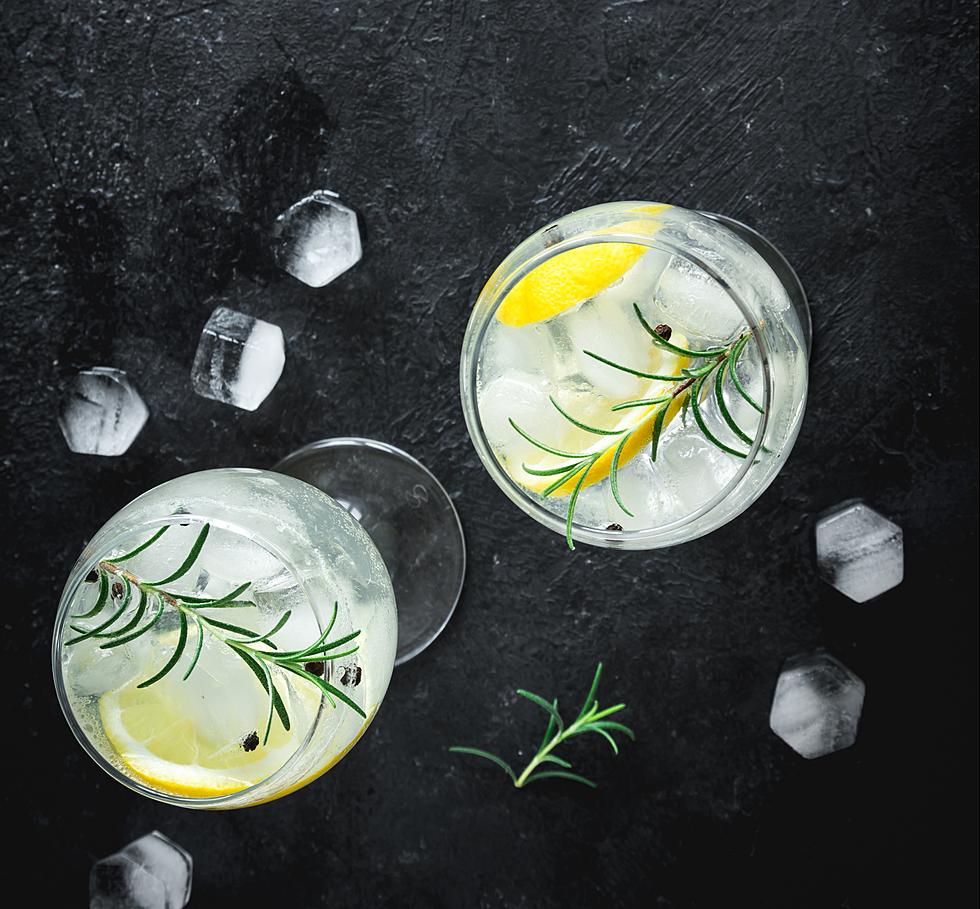 The Casper Mountain Gin Project Needs Your Help
Thinkstock
The Wyoming Food for Thought Project and Backwards Distilling Company have combined to create a unique, first of its kind project, The Casper Mountain Gin Project.
The Wyoming Food for Thought Project operates under three primary pillars - Provide, Educate, and Empower. They offer a year-round weekend food bag program for food-insecure children, host year-round farmers markets, and have created six different Community Garden locations where they tend to over 200 raised beds.
Backwards Distilling Company is a family-owned business that was born of an appreciation for fine spirits and a propensity for the unusual. The spirits Backwards Distilling Company creates are crafted in their Wyoming distillery using locally and regionally sourced ingredients.
A relationship between these two local organizations began in 2016 when Backwards Distilling Company was looking to source local herbs and garnishes for their cocktails.
The Casper Mountain Gin Project uses locally sourced ingredients to create unique high-quality spirits.
We foraged high and low for the highest-quality products we could find, and let us be the first to tell you that beautiful Casper Mountain delivered! From juniper berries to rose hips, currants and licorice root, this gin is guaranteed to remind you of the 307 we love and call home.
All proceeds from the donated efforts of foraging, distilling, bottling, marketing, and sales benefit the programs focused on eradicating hunger by Wyoming Food for Thought Project.
The Casper Mountain Gin Project needs your help.
There are a variety of ticket packages available to ensure that anyone and everyone can help.
For example, the Launch Party Ticket ($20) allows you access to the exclusive launch party and one beverage.
The Bottling Party Ticket ($200) allows you to go behind the scenes and see how Casper Mountain Gin is made. This ticket will also allow you to attend the launch party (including 2 beverages and food).
The Casper Mountain Gin Project has opened up their label design to local artists.
The top 5 labels will be made into banners, with artist information, to be hung at the Food for Thought Good Food Hub, as well as stickers and the stickers will be sent out as rewards for supporting our Kickstarter, and the winning label will be used for our limited edition Gin bottles!
All art must feature "Casper Mountain Gin" prominently.
Anyone may submit a work.
All art must fit and work with the below label, which is 3" tall and 2" wide.
The 5 finalists will be made into stickers and sent out as rewards for supporting our Kickstarter.
The 5 finalist labels will be posted on social media for public viewing, and feedback.
The winning label will be used for our limited edition Gin bottles. The winning artist will receive recognition as the winning label artist on all social media for Food for Thought and Backwards, a VIP +1 for the launch party, 50 stickers of their artwork, 2 bottles of gin, and introduced at the launch party, as a guest of honor.
The deadline for the submission is July 22nd, 2019 by 12:00 AM.
We welcome one submission per artist.
We can only accept original work; no commercial reproductions please.
Each submitting artist must complete an Artist Information Form to accompany submissions.
Backwards Distilling Company will own the physical work and the design. All winning artists will be required to sign a Memorandum of Understanding with Backwards Distilling.
ARTIST INFORMATION NEEDED
Name of artist
Artist address (including city, state, zip)
Phone, email
Title of artwork
Artwork itself
Please submit all artwork and the above-mentioned information to info@wyfftp.org, or mail/drop off to 900 Saint John, Casper, WY 82601.