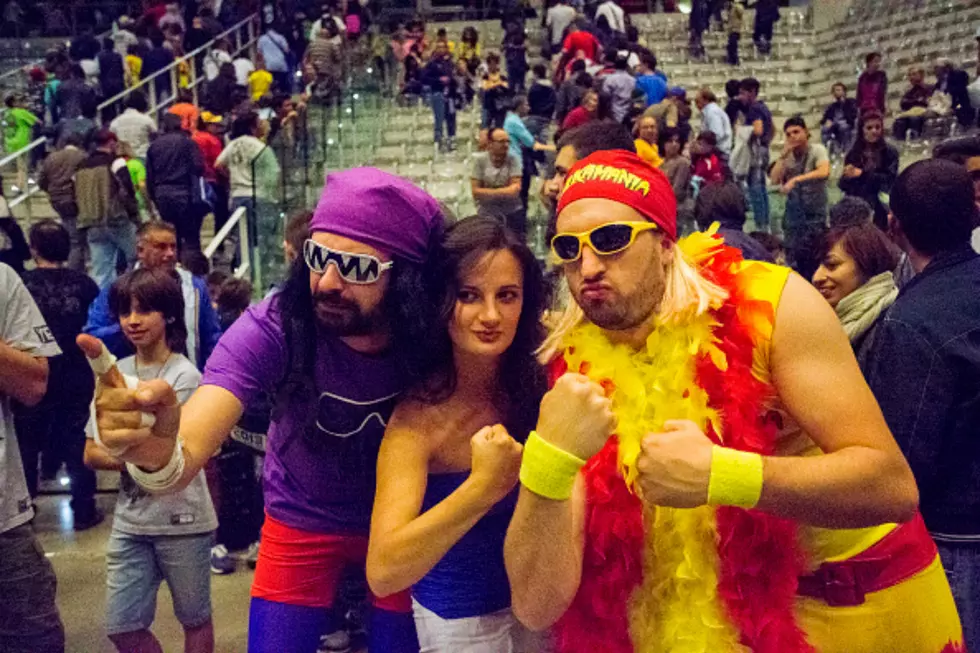 The Five Biggest Professional Wrestling Events in Wyoming History
NurPhoto, Corbis via Getty Images
Next month, World Wrestling Entertaiment returns to the Arena Auditorium in Laramie for the first time since 2002.
To celebrate, here's a look back at the five biggest professional wrestling events ever held here in the great state of Wyoming.
2. WCW Thunder at the Casper Events Center on August 5, 1998 - Nearly two years after Nitro first came to Casper, the WCW returned for a Thursday night Thunder taping. The main event, which did not appear on the national television feed, featurred then-champion Goldberg defending his belt against The Giant.
3. American Wrestling Association at Storey Gym in Cheyenne on March 1, 1974 - After AWA star Greg Gagne's short lived stint playing quarterback at the University of Wyoming, the popular promotion (owned by Greg's father Verne Gagne) regularly came to the Cowboy State during the 70s. Their Cheyenne show in '74 is notable for its main event, which pitted Superstar Billy Graham versus Ken Patera, and the opening match, which featured two rookies who went on to become legends, Sergeant Slaughter and Ric Flair.
4. AWA at Storey Gym in Cheyenne on April 6. 1972 - Like the 1974 card that featured two future Hall of Famers, the AWA show in Cheyenne two years earlier also included a few legendary grapplers. Larry "The Ax" Hennig, Don "Maginificent" Muraco highlighted the undercard which also featured "The American Dream" Dusty Rhodes in the main event.
5. WWE Raw House Show in at the Arena Auditorium in Laramie on September 15, 2002 - The night after holding a Raw house card in Casper, WWE came to University of Wyoming campus in Laramie for the first time. Both cards featured title matches between Triple H and Kane, a "street fight" match between Ric Flair and Chris Jericho and a "two out of three falls" World Tag Team title bout pitting Christain and Lance Storm against Booker T and Goldust.