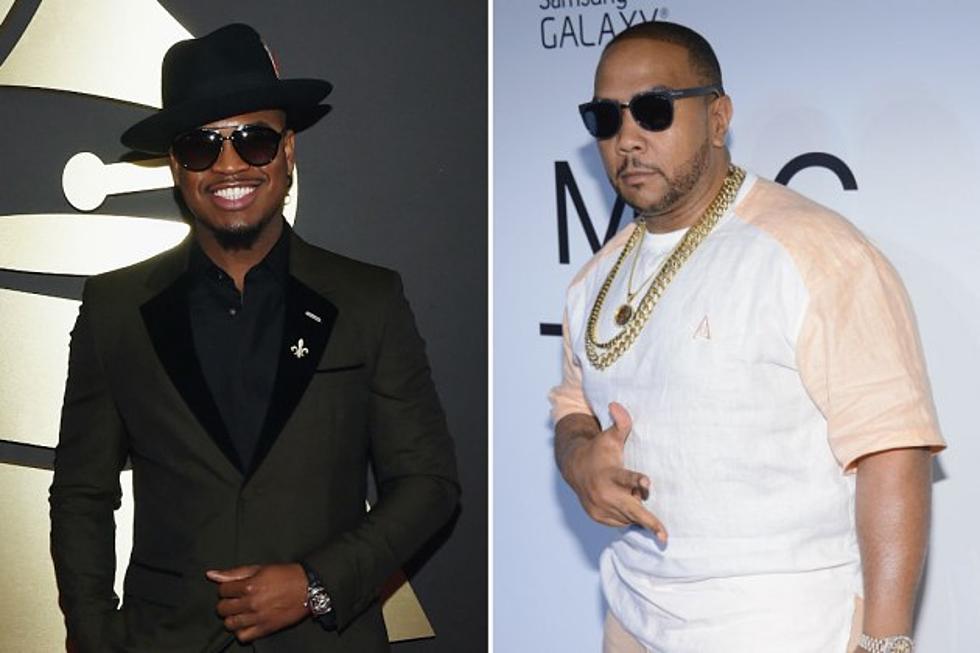 Timbaland + Ne-Yo Are Working on Music for 'Empire' Season 2
Larry Busacca (2), Getty Images
After its breakthrough first season, Empire has big plans in store for its second go, which is set to premiere this fall. Fox has announced that Timbaland -- who's also the show's executive music producer -- and R&B crooner Ne-Yo are already working on new music for Empire's second season.
Timbaland and Ne-Yo were all over the charts in the early-to-mid '00s, and they've already worked together once before on the 2012 track, "Hands in the Air."
Earlier this year, Fox renewed Empire for a second season, upping its episode order from 12 to 18. The network will also split the season in half, with the first nine episodes premiering this fall and the remaining nine running after a mid-season break.
Empire actor Jussie Smollett -- who plays Jamal Lyon, the son of Empire Entertainment CEO Lucious Lyon (Terrence Howard) and ex-wife Cookie Lyon (Taraji P. Henson) -- recently made an emotional appearance on The Ellen DeGeneres Show, where he came out to the public for the first time.
"It was really important to me that it got across that there is no closet," he said. "There's never been a closet that I've been in."
He then gave a moving performance of the Empire song, "Good Enough."