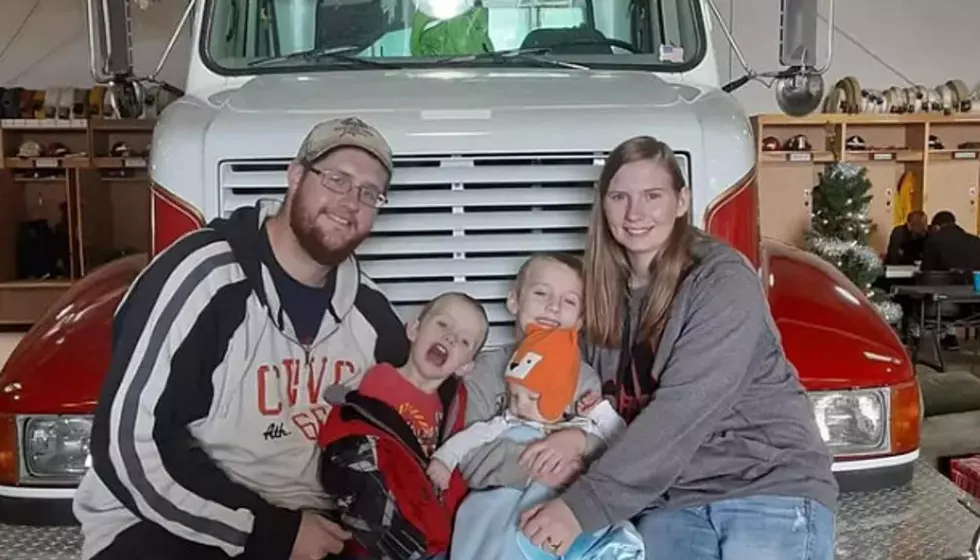 Governor Mark Gordon Orders U.S. and Wyoming Flag to be Flown at Half-Staff in Honor of Tyeler Harris
Photo Courtesy GoFundMe
 Governor Mark Gordon has ordered both the U.S. and State of Wyoming flag be flown at half-staff statewide on Sunday, January 15 in honor and memory of Tyeler Harris, an Emergency Medical Technician from Saratoga.
On December 21, Harris was responding to an accident on Interstate 80 during a winter storm when he was fatally struck by a semi-truck.
Services for Harris will be held Sunday in Riverton.
"Jennie and I extend our deepest condolences to Tyeler's family and friends, and we hold his wife and children in our prayers," Governor Gordon said. "We can never thank Tyeler enough for his sacrifice, but we can honor and remember him."
---
Dec. 21: Driver Inattention Being Investigated for Crash Resulting in the Death of a First Responder
"At 03:55 a.m., Wyoming Highway Patrol Troopers were notified of a two-vehicle crash involving a semi-tractor with trailer and a pickup truck pulling a small enclosed trailer," the Wyoming Highway Patrol wrote in a press release. "At approximately 4:15 a.m., first responders were attending to possible injuries involved in the initial crash. While first responders were on scene, a 2019 Freightliner semi-tractor with trailer struck two first responders and collided with the rear of an ambulance. One of the first responders was critically injured and the other sustained fatal injuries."
The first responder who was killed has been identified as 29-year-old Tyeler Harris of Saratoga, Wyoming.
The WHP wrote that the driver of a tractor trailer that crashed into the scene of the original wreck has been identified of Saviol Saint Gean, of Brooklyn, New York.
"Driver inattention is being investigated as a possible contributing factor of the crash," the Wyoming Highway Patrol wrote.
Wyoming's Roads of Many Colors