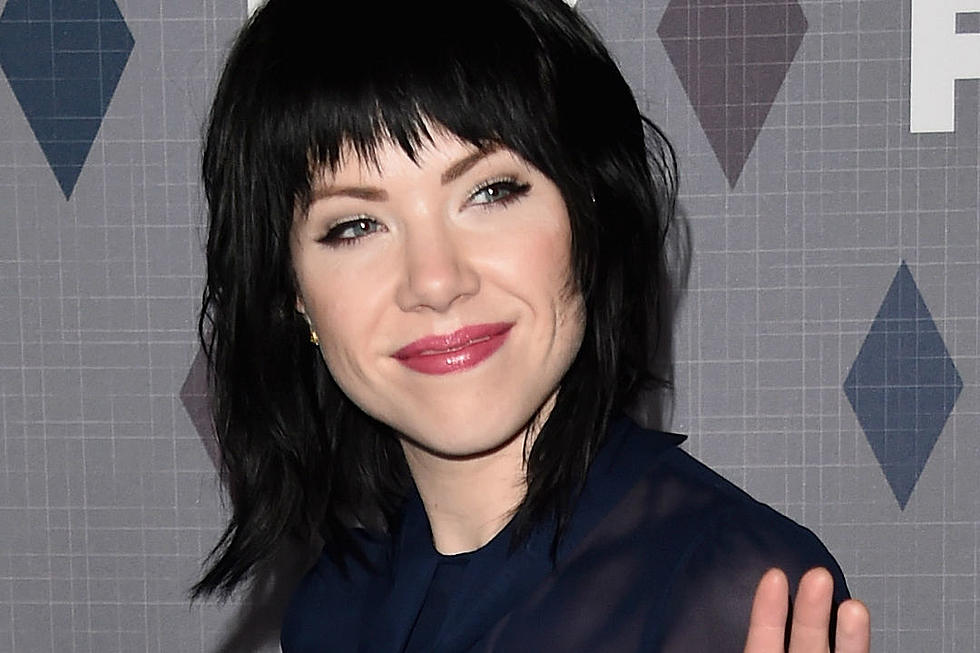 Carly Rae Jepsen Puts an Electric Twist on 'Full[er] House' Theme Song
Alberto E. Rodriguez, Getty Images
Whatever happened to predictability? The milkman?! The paperboy?!?! EVENING TV?!?!?! Carly Rae Jepsen has just mercifully solved these and additional mysteries.
Jepsen's rendition of "Everywhere You Look," the original Full House theme song, has hit the internet just a day ahead of the release of Netflix's Fuller House sequel series. The show will pick up more than 20 years after Full House's finale, and Jepsen's rendition of the famous track, which swims in genial waves of electric guitar and nostalgia-inciting production, is perfectly in keeping with her '80's-leaning 2015 LP, E•MO•TION.
"Clouds as mean as you've ever seen / And a bird that knows your tune / Then a little voice inside of you whispers / Kid, don't sell your dreams so soon," Carly punchily croons as only she can in the updated track.
"Everywhere You Look" was originally recorded by Jesse Frederick, who wrote the song with Bennett Salvay and Full House creator Jeff Davis.
Earlier this week, Jepsen told Rolling Stone that Full House was her favorite show growing up, and the experience of re-imagining its theme song was an important lesson in staying true to her aesthetic.
"I was trying to mimic along the lines of what Butch Walker has done and make it work, and they were like, 'Just try it once the way you would do it,'" she recalled. "And they were like, 'That's way better.' I learn that more and more as I take on new projects: If you try too hard to do something unnatural, it's never going to feel right. You have to let yourself let loose and be."
Listen to both versions above, tell us what you think of Carly's new take and be sure to catch Fuller House's big debut on Netflix tomorrow!
Look back at some nostalgia-inciting TV and movie reunions: