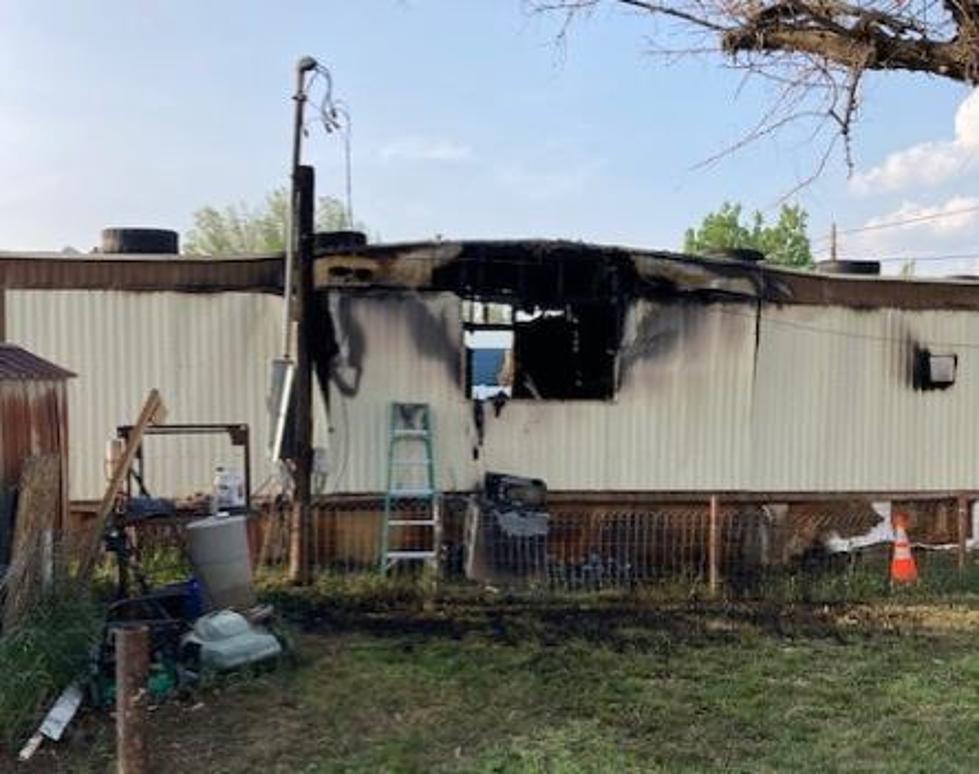 Mills Mobile Home Catches Fire, Displacing Three
Mills Fire Department
On Monday evening a single-wide mobile home was fully engulfed by flames in the town of Mills.
Fire crews were dispatched at about 5:37 p.m. to the 500 block of N. Second Avenue.
They discovered a nearby residence was also actively threatened.
Due to the large amount of fire in the trailer, crews immediately took a defensive stand.
One adult and one juvenile were transported by ambulance to Banner Health-Wyoming Medical Center for evaluation. Their injuries do not appear to be life-threatening at this time. This per a news release from the Mills Fire Department.
In total, three occupants of the trailer were displaced and are currently residing with family members living in the area.
Crews were hampered by a live power line that was on the ground after the fire burned
through the wire. No civilians or first responders were injured by the downed wire.
Rocky Mountain Power and Black Hills Energy responded to the scene to secure the utilities for responders.
The cause of the fire is currently under investigation by the Natrona County Interagency Fire Investigation Task Force.
The Mills Fire Department thank the Natrona County Fire District, Casper
Fire/EMS, Bar Nunn Fire, Wyoming Medical Center EMS, Mills Police Department, Natrona County Sheriff's Office, Wyoming Highway Patrol, Casper Public Safety Communications Center, and the Natrona County Interagency Fire Investigation Task Force for their assistance with this incident.
Fatal Crash in Downtown Casper on May 23
Wyoming Game and Fish Wildlife Calendar Photo Contest Entries
The Wyoming Wildlife 2024 Calendar Photo Contest Underway. The contest accepts photos of wildlife taken in Wyoming, including Grand Teton and Yellowstone national parks. Wildlife includes mammals, birds, reptiles, amphibians and fish.