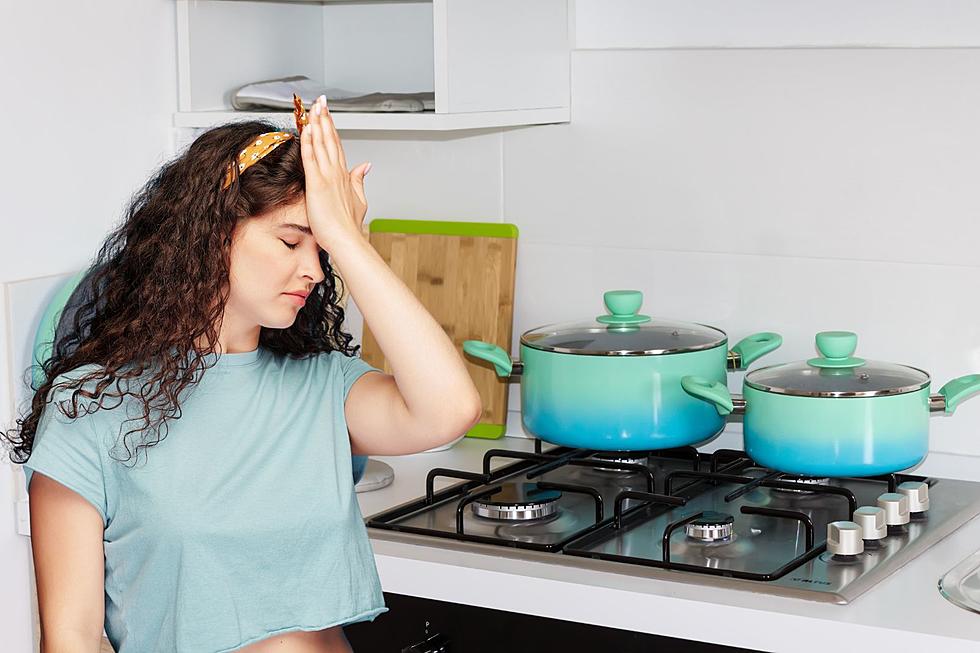 How We're Surprisingly Using Our Cooking Stove Wrong In Wyoming
CANVA
Get ready to have your mind blown...
Most of us are using our kitchen stove wrong, and it may shock you as to why.
The stove, for most, is a key appliance in your kitchen. You use it every day, multiple times a day. How could I even THINK you're not using it right.
I know it's easy to be offended and become defensive when someone tells you you're doing it wrong, but unless you're a trained professional on stoves and the uses, you're probably not using it right.
Most stoves in kitchen have 4 burners, of course there are some that have more or less, but most have 4. There's a pretty good chance that if you look at yours now, on of the front 2 are dirty and are used much more than either of the back 2.
If you ask any cook which kitchen stove burner is the favorite, they will look at you a little confused before actually thinking about it.
Unless you're cooking a big meal, the common answer to the question is either right front or left front. No one ever says back left or back right. The decision on right front or left front favorites, depends on the layout of your kitchen.
Personally, I tend to go left front. My spices and utensils are on the left side of my stove. Your answer probably is close to the same.
What if I told you, our philosophy is all wrong.
Appliance giant, General Electric, gives a rundown of what each burner is designed for...WAIT, WHAT?
Yep, if you've never noticed, the burners on (most) stoves are different sizes and used for different cooking.
Small burner (right rear) - Simmer Burner. Used to simmer your food. Not proper for boiling water
Medium burner (left rear) - All purpose burner
Large burner (Left front) -  High output burner. Good for boiling water and fast cooking
Extra Large burner (right front) - Used for fast boiling and has high heat output.
Not stopping there, we do other things wrong with our stoves too
Now that we know why the burners are all different sizes, using them properly will help you in your cooking experience.
If you're someone that can't seem to cook anything without burning it, proper stove usage can help you.
The Balanced Kitchen is a site by a wife/mom that's trying to help other people simplify their lives. One note pointed out is, learning the difference between gas and electric stoves is important before you being cooking on the stove.
Here are other tips from mashed.com to know when using your stove and achieving the best results when cooking.
You don't just turn your stove on the same setting every time you use it. Many recipes will call for different levels of heat at different times.

High Heat - Fast Cooking/ Water Boiling
Medium High Heat - Cooking food quickly, but not enough to burn the food. Browning meat or frying.
Medium Heat - Gentle cooking. Softening veggies or a rapid simmer
Low heat - Light cooking. Simmering your food, allowing it to slowly continue to cook.

Your cooking level of heat will vary from item to item
Getting the feel of how your stove responds and how to achieve said heat levels
The size of your cookware isn't right for each of the burners or what you're cooking.
Clean your stove properly
Preheating burners
Your results in the kitchen will get better when you're using your equipment the right way.
Best Ways To Compliment A Cook In Wyoming
20 Ideas To Bring With You To A Cookout Are Always A Hit
If you need help thinking of things to take to a cookout or get together, these items are usually things you're not going to have to take home with you.