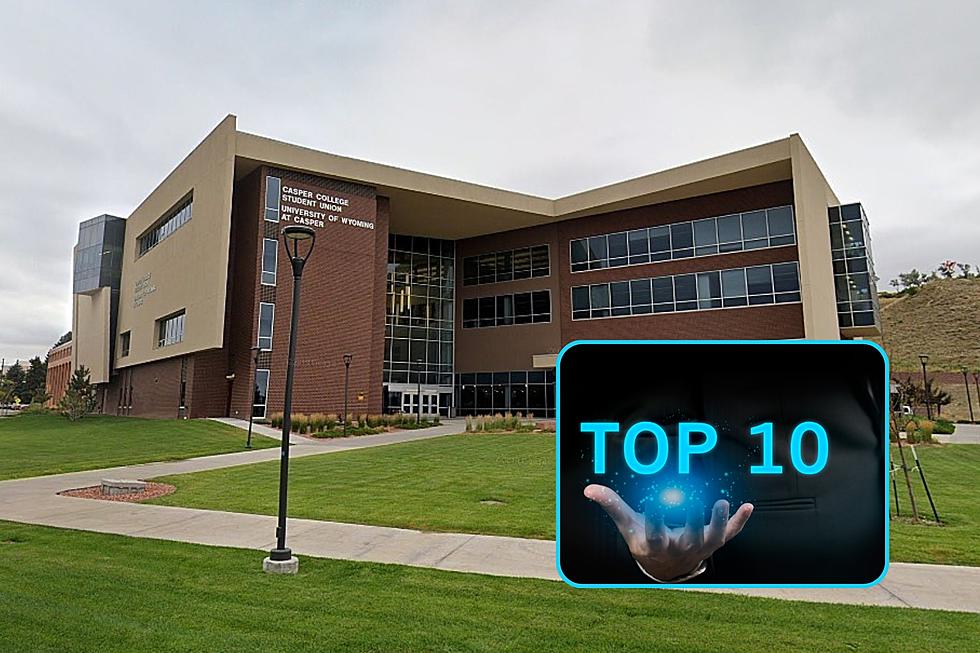 Wyoming Ranked in the Top 10 for States with the Best Community College Systems
Google
Canva
Higher education can be a very important factor in getting the career, as well as the salary, you want, which is just another good reason to live in the great state of Wyoming.
According to a brand new study conducted by personal finance website, WalletHub, Wyoming was ranked best 7th overall, on their "2023's States with the Best & Worst Community-College Systems".

WalletHub's study also stated:
University education is out of reach for many Americans, especially those from low-income households. But thanks to community colleges, higher education is more accessible than ever. Compared with public four-year institutions, where tuition and fees cost almost three times as much on average, community colleges offer many savings for students.

Community colleges are an especially attractive option this year as many families deal with financial struggles caused by high inflation. Students who initially planned on attending a private four-year college might want to consider spending two years at a community college and transferring those credits once they are in a better financial situation.
Wyoming ranking 7th in the entire nation is bragging rights for sure, looking deeper into the Methodology of the study shows some even more surprising numbers.
WalletHub also stated:
In order to determine the best and worst community-college systems in the U.S., we drew upon our analysis of 2023's Best & Worst Community Colleges, which was conducted at the individual-school level across a sample of 668 institutions and 19 key metrics.

For our state-by-state analysis, we calculated a weighted average of the scores earned by the community colleges in each state and the number of students enrolled in each school. The state with the highest average corresponds with a rank of No. 1, or the best community-college system. We also took into account only the states that had at least two community colleges present in our sample of the Best & Worst Community Colleges in order to ensure comparability of results.
Out of all 668 community colleges, Casper College ranked 36th overall.
There are several great reasons to want to live in the Cowboy State already. This just adds another notch.
20 Overpriced Items That Wyomingites Love, Yet Still Pay For
These 6 Weapons Are Illegal to Own in Wyoming