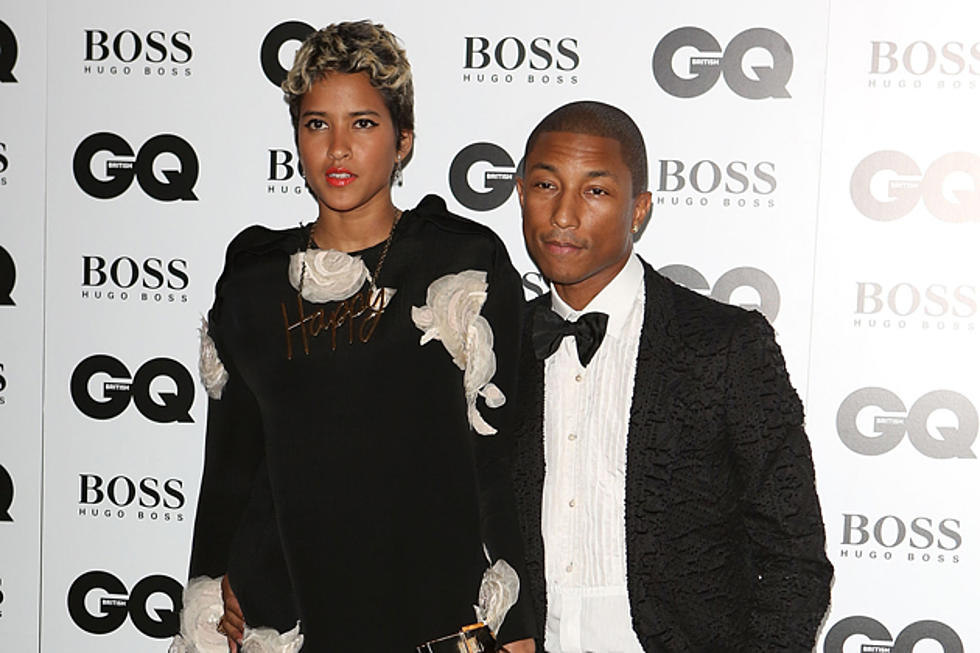 Pharrell Williams Marries Helen Lasichanh
Tim P. Whitby, Getty Images
Congratulations to Pharrell Williams! The uberproducer and rapper tied the knot with longtime girlfriend Helen Lasichanh in a pretty amazing wedding yesterday (Oct. 12).
The pair already share a four-year-old son, Rocket, who Williams calls "the best song I've ever written." He even refers to his new wife as his "bestie," saying, "Every night is like a sleepover." So cute!
Us Weekly reports that Williams and Lasichanh exchanged vows in Miami, Fla. with a slew of guests, included boldfaced names like Usher and Busta Rhymes. Perhaps as a gift to the couple -- and to everyone else at the reception -- Busta and Usher treated revelers to a mini concert!
One attendee gushed, "It was so fun. The little concert was amazing. It [was] the most fun wedding I've ever been to." It sure sounds like it!