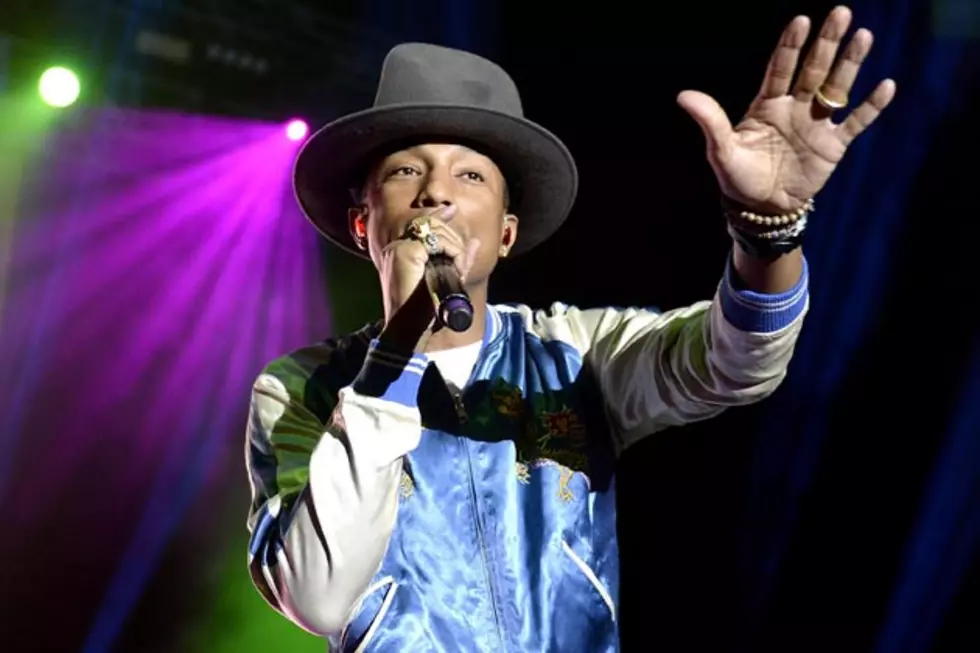 Pharrell Williams to Release First Fragrance This Fall
Bradley Kanaris, Getty Images
Pharrell Williams will make his first foray in the fragrance market this fall and he is doing so with a twist.
The singer, songwriter and producer has teamed up with Japanese fashion company Comme des Garcons to create his debut scent, which will be unisex. However, it will have a decidedly feminine name: G I R L, like Williams' album of the same name, which debuted at No. 2 on the Billboard Top 200 this week.
"As one of my favorite designers once said, 'Comme des Garcons is your favorite designers' favorite designer... the top of the top, the best of the best,'" Williams, fresh off an Oscar nomination for his hit song 'Happy,' said. "I am so honored to be working with Comme des Garcons and cherish the education that I've experienced in this collaboration."
Well, Williams is known for his flawlessly executed collabos -- he rocked it with Robin Thicke's 'Blurred Lines' and Daft Punk's 'Get Lucky' and that was only last year.
Commes des Garcons is also "Happy" to be establishing Williams in this burgeoning market, with CEO Adrian Joffe saying, "This is the first time we have created a fragrance for a musician and I can think of no greater talent and no greater gentleman to have done this with. Pharrell knew exactly what he wanted the perfume to smell like right from the beginning. It has been an honor to work with such a creative artist with a great vision which for Comme des Garcons is the most important thing."
We can't wait to see if G I R L passes the sniff test. Unisex scents can go either way, but if anyone can pull it off, P. Williams can.