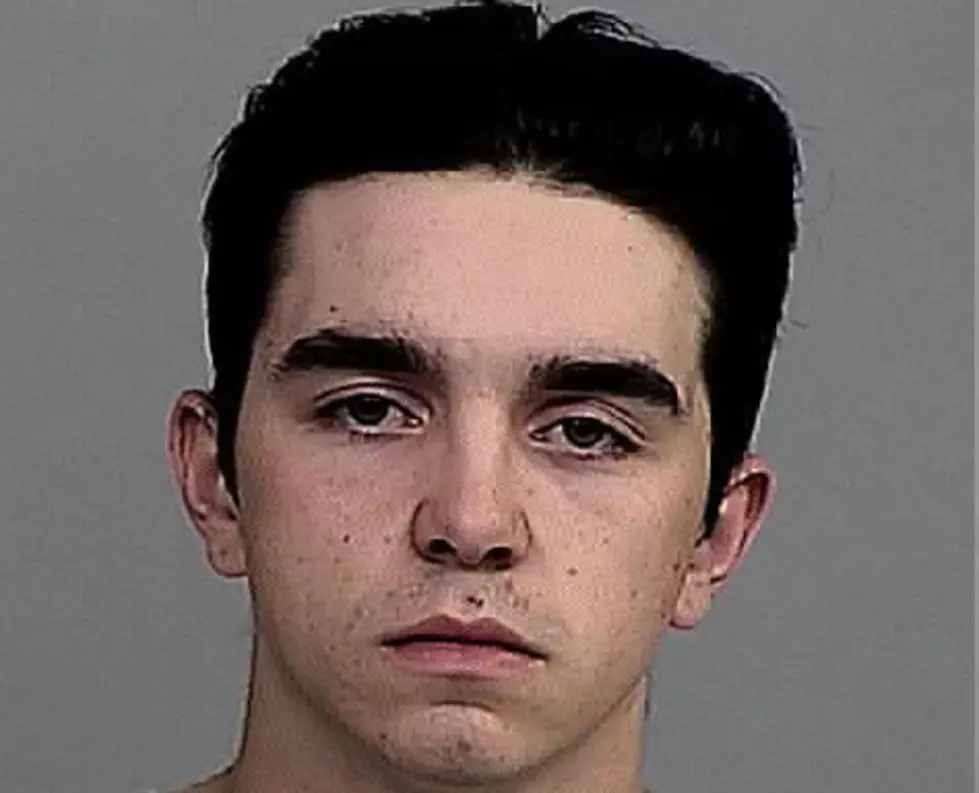 Pot Dealer Who Was Robbed Is Sentenced To Probation
Casper Police Department
A man who was robbed while doing a drug deal in was sentenced to three years of supervised probation on Monday during a hearing in Natrona County District Court.
Mason Fletcher also will be required to undergo substance abuse treatment and mental health therapy including courses on cognitive behavior and anger management, District Court Judge Thomas Sullins said.
Assistant District Attorney Stephanie Hambrick and public defender Kurt Infanger complimented Fletcher for his cooperation in showing up for drug testing and testing negative during the time he has been out on bond.
"I think Mr. Fletcher will be very successful on probation," Infanger said.
Fletcher, who was 18 at the time of his arrest, was among two others charged with crimes related to a robbery at a garage storage unit on Landmark Lane in early December.
Fletcher was charged with felony counts of delivery of a controlled substance and possession of a controlled substance. He pleaded guilty in March.
Taylor Whiting, was charged with a felony count of conspiracy to commit robbery. He pleaded guilty in May.
Steven Spearman was charged with one felony count of conspiracy to commit robbery, two misdemeanor counts of possession of a controlled substance, and a misdemeanor count possession of a concealed deadly weapon. In April, he pleaded guilty to conspiracy to commit robbery.
The case began early Dec. 4 when Fletcher wanted to sell some marijuana, Spearman wanted to buy it, and another man, Travis Coberly. was inside the garage
Fletcher didn't know it, but he was about to be robbed by Spearman and Coberly. James Haga and Taylor Whiting who were waiting outside to back up Spearman.
Haga heard raised voices in the garage, running around, and a loud bang.
He raised the sliding door and saw Fletcher apparently attacking Spearman. Haga entered and hit Fletcher in the face.
Fletcher backed up, drew a handgun and fired, hitting Haga three times. Spearman drove Haga, whose injuries were non-life threatening, to the Wyoming Medical Center, and then took off.
At 10:30 a.m. the same day, Spearman, Coberly and Fletcher were at Fletcher's place at 3550 Gila Bend, which was raided by police and the Natrona County Special Response Team. The three were taken into custody. Whiting was arrested elsewhere.
After the sentencing hearing, Hambrick said Fletcher was not charged with a firearm crime because he used his gun in self-defense during the robbery.