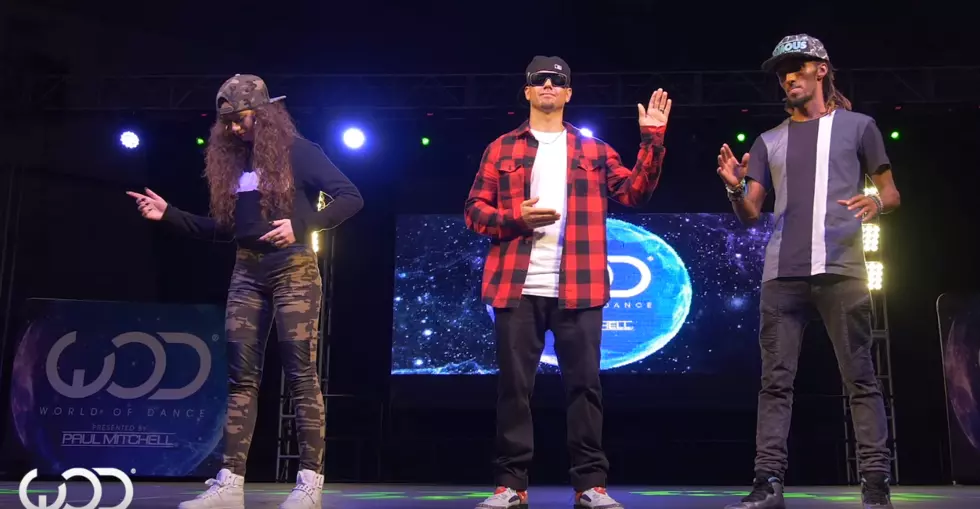 Trio Kills At 'World of Dance Frontrow' [VIDEO]
World of Dance via YouTube
I use to think I was a good dancer... until YouTube. It seems like every month I see a new dancer (or dance crew), that amazes me beyond belief.
So what happens when some of the best dancers team up to perform at World Of Dance Frontrow? One of the illest pop-locking routines I've ever seen is the correct answer. This crew, made up of Nonstop, who is a dance legend and YouTube star, Poppin John, another YouTube star and soon to be dance legend and the beautiful model,yet equally skilled (if not more so) dancer Dytto.
The song they are totally ripping up is "Permanent" by Spag Heddy (don't ya just love that moniker?). Not that the song would have made that much of a difference, but a bangin' track does help. Maybe that's why I consider this by far one of the coolest routines I've ever seen!