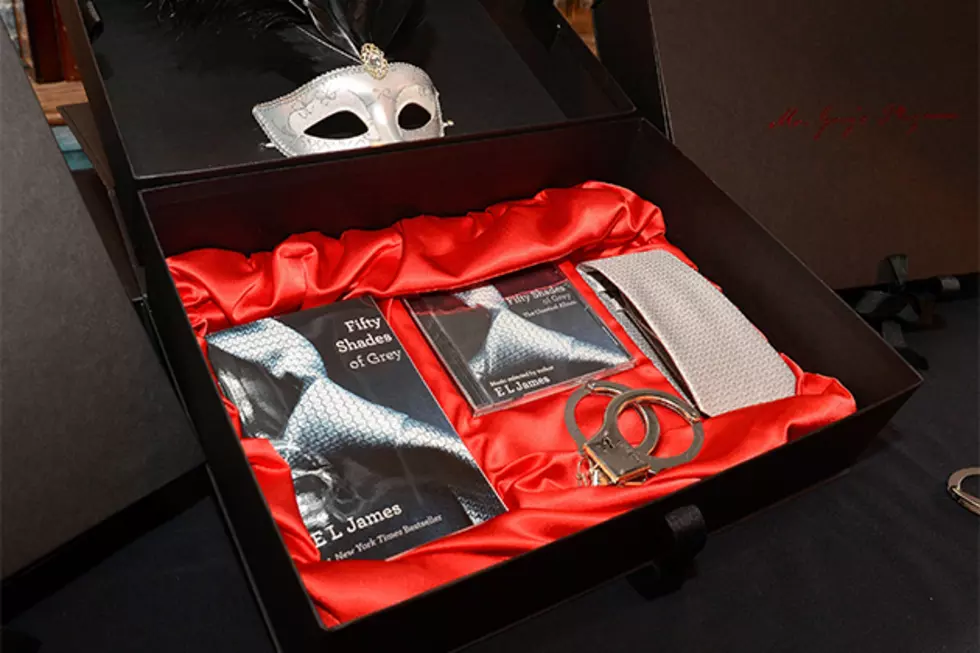 Two Different Versions of 'Fifty Shades of Grey' Will Be Released
Andrew H. Walker, Getty Images
Good news for readers who have been worried that a movie adaptation of 'Fifty Shades of Grey' won't be as sexy as the book: The producers of the flick will be releasing it in two versions, one for mainstream audiences and one for hardcore fans.
As popular as the best-selling novel by E.L. James is, the erotic nature of its content has proved problematic for filmmakers, who want their finished work to be seen as many people as possible. Producers therefore are hoping to get an "R" rating for a tamer version of the flick and an "NC-17" -- restricted to adults over the age of 17 -- for an uncensored one.
Lead producer Dana Brunetti explains, "Everybody could go and enjoy the R version, and then if they really wanted to see it again and get a little bit more gritty with it then have that NC-17 version out there as well."
In other 'Fifty Shades' movie news, lead actors Jamie Dornan and Dakota Johnson were seen shooting their first scenes for the movie yesterday (Dec. 1) in Vancouver. In the photos, Dornan (Christian Grey) appears to be pouring tea for Johnson (Anastasia Steele) in a cafe. Check out the pictures from the set here!