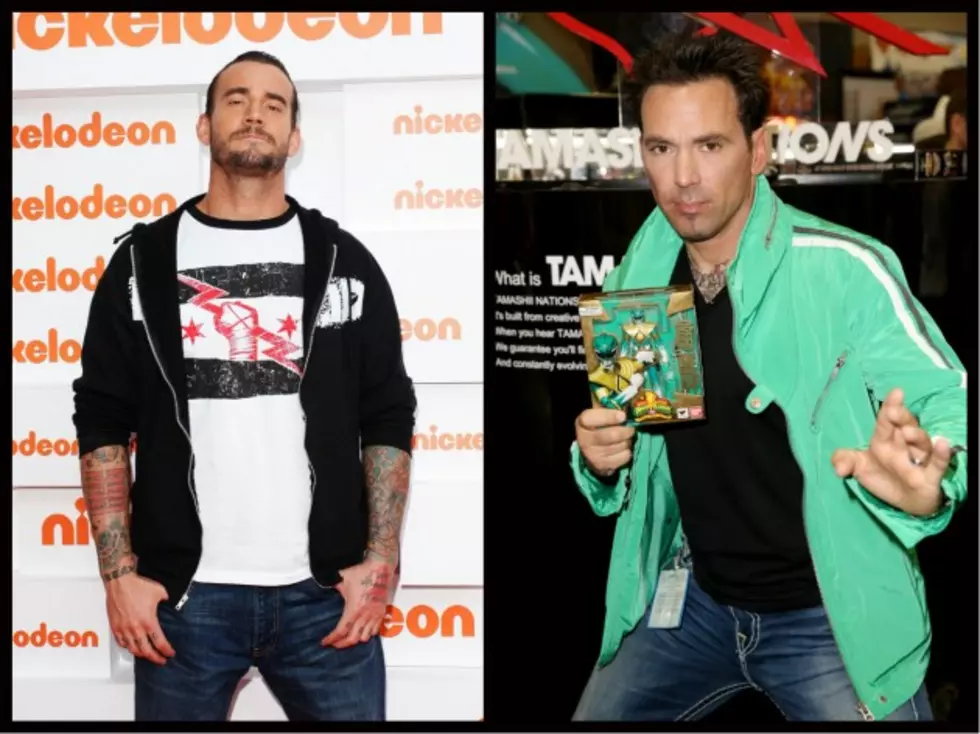 WWE Superstar CM Punk Has Been Challenged By The Green Ranger
Getty Images
In a very interesting twist on real life versus fantasy, the Green Ranger (yup, from the Mighty Morphin Power Rangers) has challenged WWE Superstar CM Punk to a fight... a real fight!!! MMA to be exact.
The Green Ranger who's government name is Jason David Frank, has played just about every color Ranger in the spectrum on the different variations of the show (green, white, red and black over the years), but now has embarked on a successful Mixed Martial Arts career. He's currently undefeated, with a record of 1-0 professionally and 4-0 as an amateur, with 2 victories coming as knockouts and the other 2 as submissions.
CM Punk who's government name is Phillip Jack Brooks, has used MMA-like moves in the ring for WWE. Right now, he's estranged with the company, but it has yet to come to light whether this is a work (wrestling slang for "staged storyline") or shoot (real life). No matter what the case, the fight already has backers. Ali Abdel-Aziz, executive vice president and matchmaker for World Series of Fighting stated to MMAFighting.com that the WSOF are interested in promoting the fight.
Should the bout actually take place, this would not be the first time a WWE Superstar has ventured into the Mixed Martial Arts world. Brock Lesnar had a very successful career in the UFC before returning to professional wrestling, after becoming the UFC Heavyweight Champion.