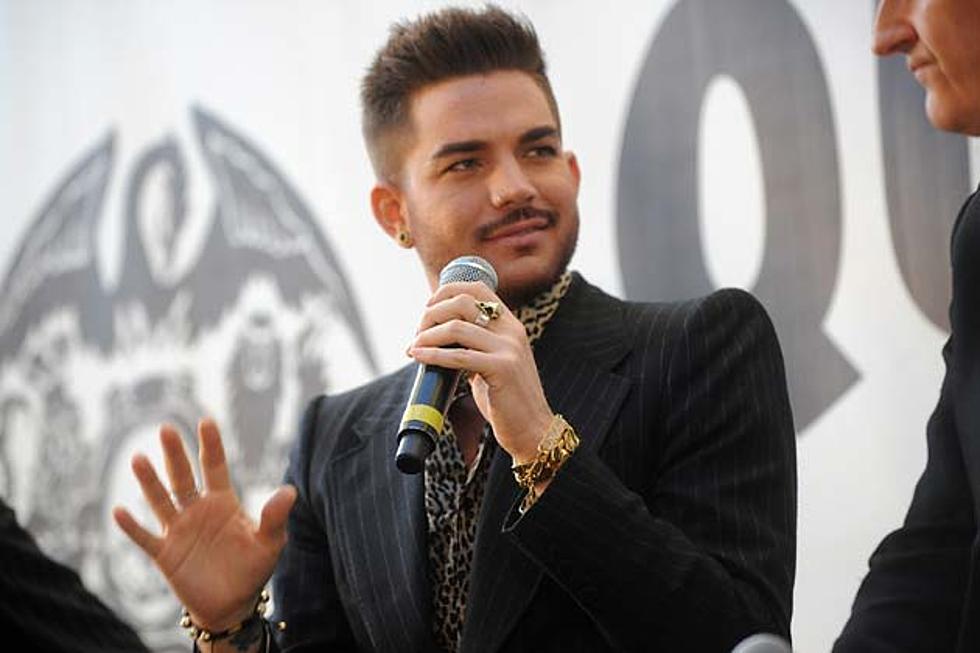 Adam Lambert 'Best Of' Due Out in May
Brad Barket, Getty Images
Glamberts can rejoice, as singer Adam Lambert will release a 'Best Of' set via Sony Legacy next month. No, it's not comprised of new music, but it's all of the singer's greatest hits, nestled under one roof. Think of it as the ultimate A. Lambert mix.
Lambert parted ways with Sony's RCA in July 2013 after the release of his last album, 2012's 'Trespassing,' but Sony will still issue 'The Very Best of Adam Lambert' on May 27, per Billboard.
The set includes three of his key 'American Idol' performances. He was the runner up on Season 8. His cover of Lady Gaga's 'Marry the Night' is also included. He sang the song when he guested on 'Glee.'
Additionally, the set boasts 'Time for Miracles,' his contribution to the film, '2012.'
It's all the Lambert that you LURVE!
So while this set collects the "old," the singer is working on new music with Max Martin in Sweden and he will tour with Queen in June. He remains busy tending to his flawless and ever-stylish image, changing his hair color from its usual inky black to green to white!
'The Very Best of Adam Lambert' Tracklisting
1. 'Mad World' ('American Idol' Performance)
2. 'One' ('American Idol' Performance)
3. 'Tracks of My Tears ' ('American Idol' Performance)
4. 'Time for Miracles'
5. 'For Your Entertainment'
6. 'Whataya Want From Me'
7. 'If I Had You' (Radio Mix)
8. 'Aftermath'
9. 'Can't Let You Go'
10. 'Trespassing' (Radio Edit)
11. 'Never Close Our Eyes'
12. 'Better Than I Know Myself'
13. 'Runnin''
14. 'Marry The Night' ('Glee' Cast Version)