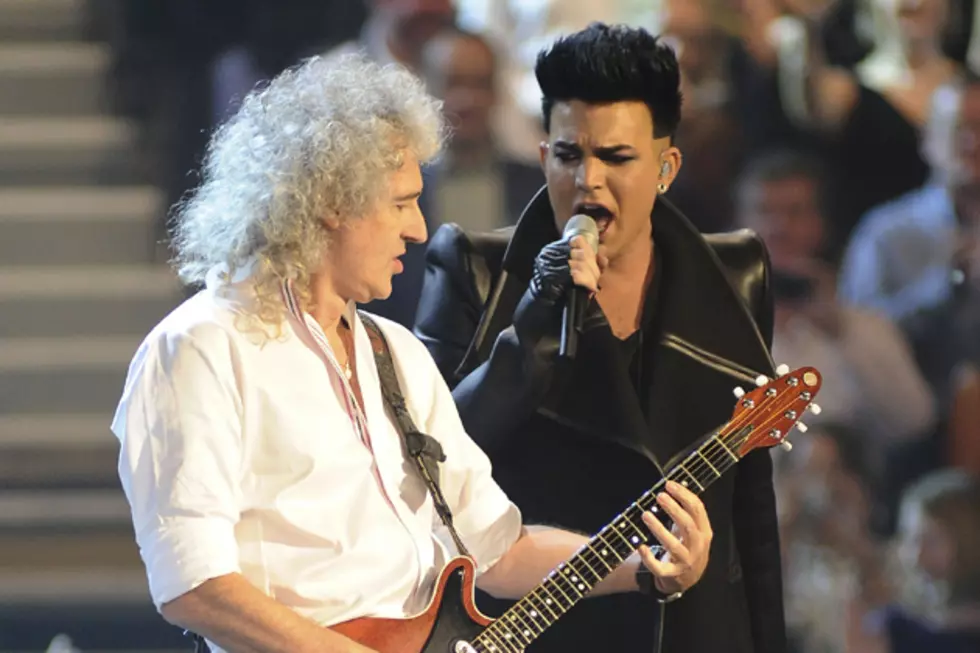 Adam Lambert Reuniting With Queen for iHeartRadio Festival
Ian Gavan, Getty Images
The 'American Idol' alum is joining the legendary rock band once more to wow the crowds at the 2013 iHeartRadio Music Festival.
While fellow acts Katy Perry, Justin Timberlake, Bruno Mars, Elton John and Kesha are fab, Lambert and Queen's performance is considered, rightfully so, one of the most special aspects of the festival -- not just to fans, but to Lambert himself.
Lambert previously told ABC News (via Classic Hits and Oldies), "For me, personally, I think I'm gonna look back on this in years to come and kind of think, 'Wow, what a treat. What an honor to be able to be asked to sing with legends.' Their music is iconic and Freddie Mercury, for me, is obviously one the the very great performers in history and a definite idol for me."
Of course, it takes a helluva range to fill Mercury's shoes, but Glambert's up for the challenge.
"There are a few [songs] that are daunting, let me tell ya!" Lambert laughed. "And then there's some that I've sung many times before, so I'm excited for the challenge."
And we're pretty excited to see it. Can we have an album of these instead of 80's covers?