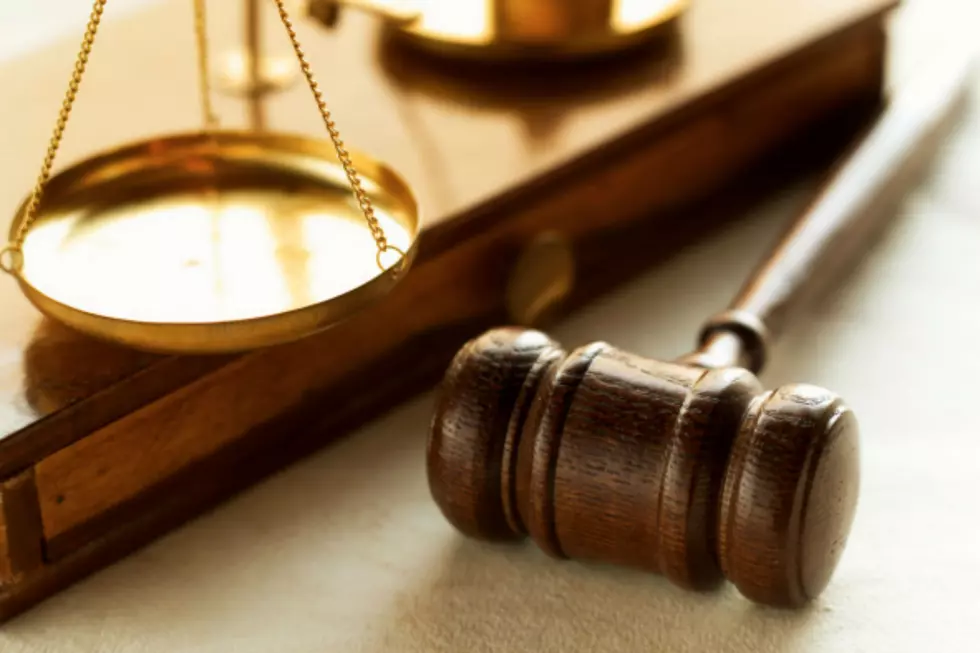 Attorneys Argue for Guilt, Acquittal in Prescription Drug Trial of Former Casper Doctor
Thinkstock
In the final pitch to the jury about to deliberate the fate of former Casper Dr. Shakeel Kahn, the prosecution bluntly characterized the pain management specialist accused of running a multi-state prescription drug conspiracy as a magician.
"The defendant is a fraud, a trickster, an illusionist," Assistant U.S. Attorney Stephanie Sprecher said during her hour-and-a-half closing argument on the 17th day of the trial in federal court in Casper on Tuesday.
"What the defendant is is nothing more than a drug dealer with [a white coat] and a pen," Sprecher said.
What the prosecution really has, Kahn's attorney Beau Brindley responded, is a non-existent case built on, "'a bunch of lies'" as Kahn put it, from former patients and associates who sought to blame their own legal woes and addictions on a doctor whose aggressive treatment practices have withstood multiple investigations.
In his more than two-hour closing argument, Brindley told the jury that "all we gotta do is follow logic and common sense" to see that Kahn and his patients were not in any sort of arrangement for him to prescribe powerful opioids including oxycodone so they would become addicted and in turn could sell the the pills to support their habits.
At 6:10 p.m., the arguments were not over, so U.S. District Court Alan Johnson dismissed the jury. The closing arguments will resume at 8:30 a.m. Wednesday, after which Johnson will read the final jury instructions and the jury will receive the case for deliberation, he said.
The federal government has charged Shakeel Kahn with prescribing controlled substances outside the standard of care resulting in death, operating a continuing criminal enterprise, having a firearm during a drug crime, money laundering, and using a telephone for a criminal purpose.
If convicted of all counts, he faces at least 45 years imprisonment.
Nabeel Kahn, if convicted of conspiracy to distribute certain prescription drugs resulting in death and brandishing a firearm during a drug crime, faces at least 27 years imprisonment.
Three other defendants in the case -- Shakeel Kahn's wife Lyn, Shawnna Thacker and Paul Beland -- have pleaded guilty to reduced charges. They testified for the prosecution. Their sentencings will be scheduled later this year.
Sprecher said the government has presented about 10,000 exhibits including financial documents, medical and other records, and recordings and transcripts of communications. She said they need to be looked at in the context of the witnesses including former patients, law enforcement officers and expert witnesses.
The overarching charge in the case is that of conspiracy, which means that those involved acted voluntarily and intentionally in the crime, she said.
A conspiracy doesn't mean the participants made a formal agreement, but it does mean there was a common goal, which in this case meant moving prescriptions drugs from pharmacy shelves to the streets, Sprecher said.
Referring to his testimony Monday, she said he put on a good show if observers don't look too closely such as Kahn's falsified medical records. Kahn admittedly would treat pain with high doses of opioids, not a common practice among pain specialists, but not illegal, either.
But one doctor testified that generally accepted pain management can involve opioids, but other medicines and treatments such as physical therapy should be considered as well, Sprecher said.
Citing witnesses and records, she said Kahn would charge at least $500 if not much more for office visits, and the higher charges often were correlated with higher amounts and doses of medicines.
Some patients -- often young and low-income or unemployed -- became so addicted they would travel up to thousands of miles to Casper for prescriptions, Sprecher added.
Brindley, however, pointed to the cross-examinations of many of the witnesses who he said were caught in lies on the witness stand, and eliminated them one by one as co-conspirators if a conspiracy actually existed.
Lyn Kahn, Thacker and Beland were offered reduced prison sentences if they testified for the government, he said.
It made no sense for the patients to lie to Kahn if he was in on the conspiracy, Brindley said. For example, Beland would use makeup to cover the track marks on his arms, which would have been pointless if he was trying to hide his drug abuse from his supplier, he added.
The 22 former patients are a small portion of Kahn's approximately 900 patients who didn't have problems with his treatment.
Brindley reminded the jurors that this was not a medical malpractice case, and whatever problems existed with Kahn's sloppy record-keeping could be dealt with by a board of medicine.
Instead, this is a case in which the government must prove criminal intent on Kahn's part, and it cannot, he said.
Brindley said the government has to prove its case beyond a reasonable doubt to convict Shakeel and Nabeel Kahn.
The proof did not come from the witnesses who lied, he said. "When people lie and there's a reasonable doubt, there's a reasonable doubt."