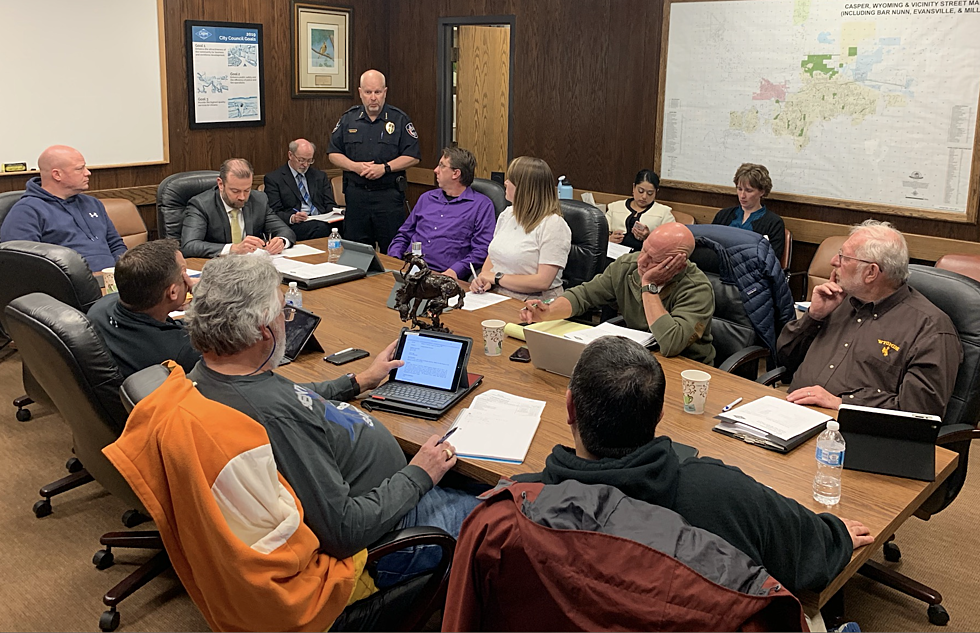 Casper City Council Extends Rules About Parking Trailers on Streets
Tom Morton, Townsquare Media
The Casper City Council on Tuesday tentatively approved a revision to the parking ordinance about parking small trailers and recreational vehicles on city streets.
Large trailers and RVs are subject to parking limitations partly because of their impact on traffic and safe sight lines for motorists.
The current ordinance limits recreational vehicles and large trailers — defined as longer than 20 feet and higher than 4.5 feet — to be parked for five consecutive days on a street and must be moved after that.
But small trailers are exempted under the current ordinance, according to a memo from Deputy City Attorney William Chambers to the council and City Manager Carter Napier in the work session's agenda.
They pose traffic hazards, too, by blocking lines of sight and other issues such as when a cyclist turns a corner and hits the trailer, Napier told the council during a work session. "This ordinance suggests this exemption be removed."
Vice Mayor Shawn Johnson said the council will vote on the revision at an upcoming regular meeting.