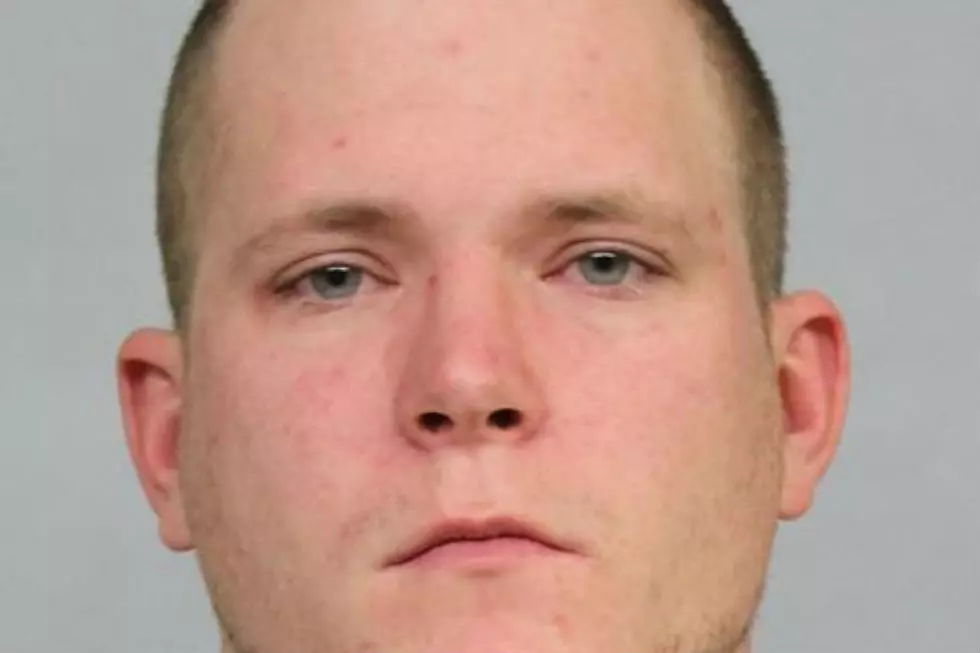 Casper Man Charged With Rape Pleads Not Guilty
Casper Police Department
A Casper man pleaded not guilty to first-degree sexual assault and giving alcohol to a woman under 21 during his arraignment in Natrona County District Court on Wednesday.
Cody Tingey, accompanied by public defender Kurt Infanger, entered the plea before Judge Daniel Forgey.
Infanger asked Forgey to reduce Tingey's bond from $50,000 to $20,000.
But Assistant District Attorney Kevin Taheri said Tingey committed the alleged crimes while he was on parole and the bond should be kept at $50,000.
Forgey agreed, adding he will set a trial date for later.
Conviction of first-degree sexual assault is a felony punishable by five years to 50 years in prison. Furnishing alcohol to someone under 21 is a misdemeanor punishable by up to six months in jail.
The case started Sept. 4 when Casper Police detectives learned of a possible sexual assault. The victim (year of birth 2000) was being examined at the Wyoming Medical Center at that time, according to an affidavit filed in Natrona County Circuit Court.
The alleged victim, accompanied by her mother, later went to the police station where she told officers that two nights earlier she was planning to go to "Trappers," a place in the county where bonfires and parties happen.
Tingey communicated with her on Facebook, and she knew him because he works with her ex-boyfriend. She didn't know Tingey well, but he encouraged her to go to the area. She didn't want to go because she and her friends were underage and Tingey was older.
Instead, they met at a convenience store near South Poplar and Wyoming Boulevard about 3 a.m., went to a nearby park to drink and then went to an apartment near the Sunrise Shopping Center.
She told police she was not attracted to Tingey, nor was she interested in a sexual relationship.
About 5:30 a.m., she said she became tired, laid down on the couch, and woke up about 6:30 a.m. with Tingey behind her and having intercourse.
She gathered her clothes and left. She went to several friends' residences, with the last friend calling an ambulance because she was so intoxicated.
She and detectives went to where she parked her vehicle. Detectives found her cell phone with the messages between her and Tingey.
Detectives then went to Tingey's residence, and he said he believed they were there because she told them he raped her.
He admitted buying alcohol for her and drinking, but he was afraid of mentioning that because the terms of his parole prohibited him from being around alcohol.
Tingey said they went to his apartment and were watching television when his girlfriend sat with them. His girlfriend was angry at him having another woman over because she recently learned she was pregnant. The girlfriend later left the room.
He said the alleged victim grabbed his shoulder and he started having sex with her.
Tingey agreed to have evidence taken from his body for a sexual assault examination kit.
Efforts to contact Tingey after that were unsuccessful until his arrest in mid-December.
State law requires law enforcement authorities to not release the identities of alleged sex offenders until their arraignments.