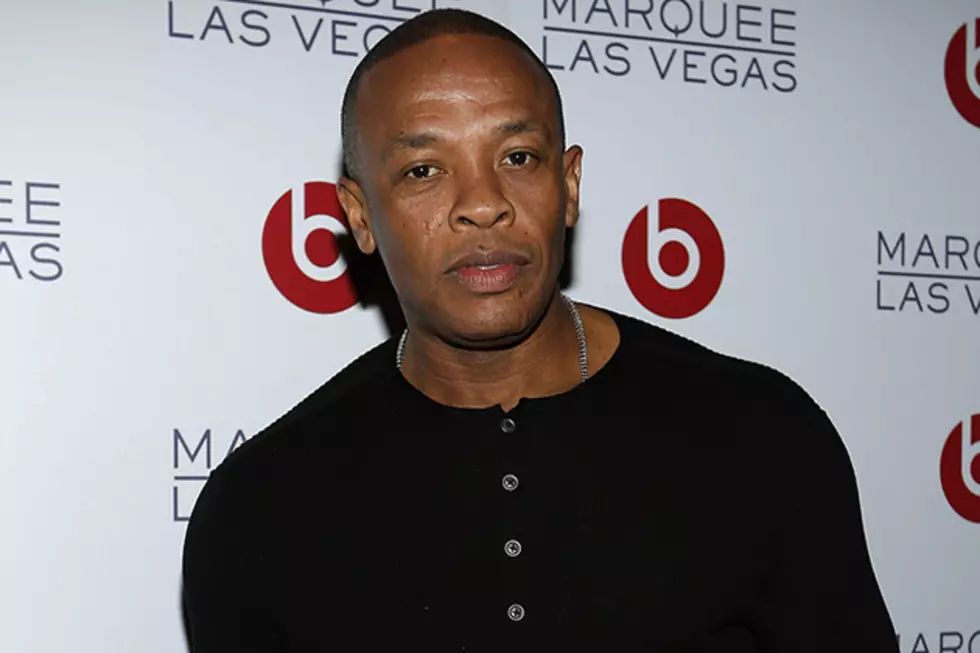 Dr. Dre Tops Forbes 2014 Hip-Hop Cash Kings List
Isaac Brekken, Getty Images
The Forbes Hip-Hop Cash Kings List each year takes a look at the elite group of artists that earn the distinguish of being the highest earners in the genre. This year, the winner that came out on top was Dr. Dre, who easily beat second place finisher Jay Z by a whopping $560 million!
Thanks to the $3 billion dollar sale of Beats Music to Apple, Dre is estimated to have earned around $620 million over the past year. In second place, Jay Z's earnings is estimated to be $60 million as a result of his On the Run Tour with Beyonce, as well as his various enterprises. 2013's top earner, Diddy, fell to third place with $50 million in income.
Below are the 10 artists who topped Forbes' Hip-Hop Cash Kings List this year:
1. Dr. Dre, $620 million
2. Jay Z, $60 million
3. Diddy, $50 million
4. Drake, $33 million
5. Macklemore & Ryan Lewis, $32 million
6. Kanye West, $30 million
7. Birdman, $24 million
8. Lil Wayne, $23 million
9.  Pharrell Williams, $22 million
10. Eminem, $18 million
To see who else ranked in Forbes' Top 20 list, click here.