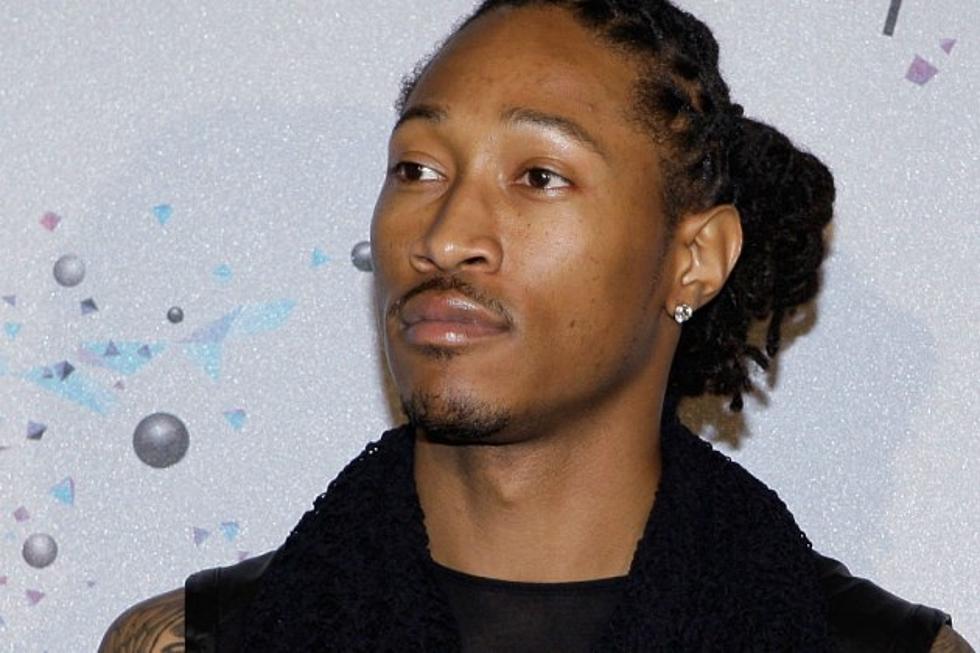 Future's 'DS2′ Album Art Looks Familiar to Science Nerds
Mike Windle, Getty Images
The rapper, whose DS2 will likely debut atop the Billboard 200, recently caught the attention of a left-brained college student, who—during a text message session with a friend—noticed that the cover art plastered to the artist's new album looked remarkably familiar.
Twitter user @Ji_wutang (Jiwoo Kim) posted a conversation to the social media site in which she shared her love of Future's "F--- Up Some Commas" with a screenshot of the work's corresponding art. Well, it took her pal BB LEE about two seconds to realize the image—a cloudy amalgam of blues, purples and pinks—was the very same as the one that fronted her big, bulky textbook.
"That awkward moment future's album cover is my best friends Chem book cover," Kim captioned the shot, which includes her text message "Turning up to this song."
"My chemistry book be turning up on that label," BB LEE wrote in response to her friend's virtual Future-praise with a snapshot of her workbook. Yet another reason arts and education make perfect harmony...
Kim's discovery has already been retweeted more than 7,000 times, but there's no official word yet on whether Future has plans to invest in a smock and begin moonlighting as a lab tech.
Look back at 100 hip hop facts you may never have known: