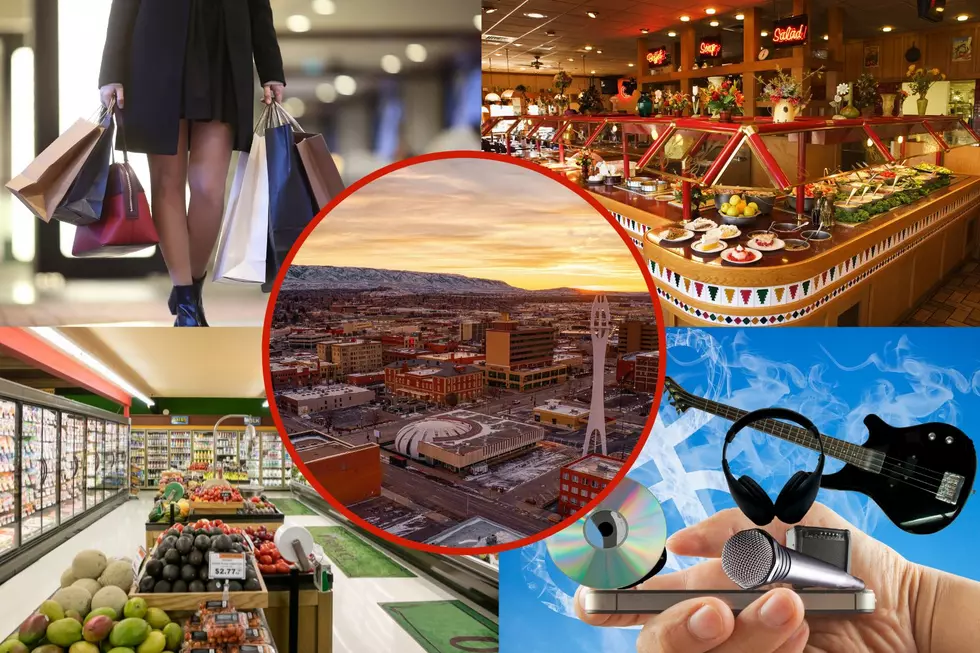 What Are The Top Food, Fun Or Shopping Options Casper Wants?
CANVA
I've heard this saying about Casper MANY times when I've gone on my adventures around the state:
you know, I live in a small town and going to Casper is considered "going to the big city" for us.
It's true and for many in Wyoming, Casper or Cheyenne are the biggest cities they've ever seen. One of the disadvantages of that, is there are some folks that don't know what other options are out there for restaurants, shopping, or entertainment.
With Casper being the 2nd largest city in Wyoming, at just under 60,000 people, we have some great options for eating, drinking and fun things to do. That being said, folks would love to see some different options for food, shopping or entertainment.
We'll call it the Casper Wishlist.
We turned to Facebook to ask what people would like to see set up shop in Casper, and the suggestions were interesting. Some of the suggestions were as simple as a 'buffet with a good salad bar' and other's had a little more complicated thought process like 'Six Flags, because roller coasters in 90 mph winds sounds like a lot of fun'.
Another aspect to the list is that people are very passionate about their choices. On the other side of that, people are very passionate about the suggestions they don't agree with.
This list is just a wish list of options that people would like to see in Casper. More than likely they traveled somewhere and had the option to try it, and would like to not have to travel so far to enjoy it.
Check out what people would like to see here.
30 Wishlist Places For Casper to Eat, Play and Shop
Casper's Top 8 Favorite Mexican Restaurants
Top 33 Casper Restaurants Residents Want Back Now