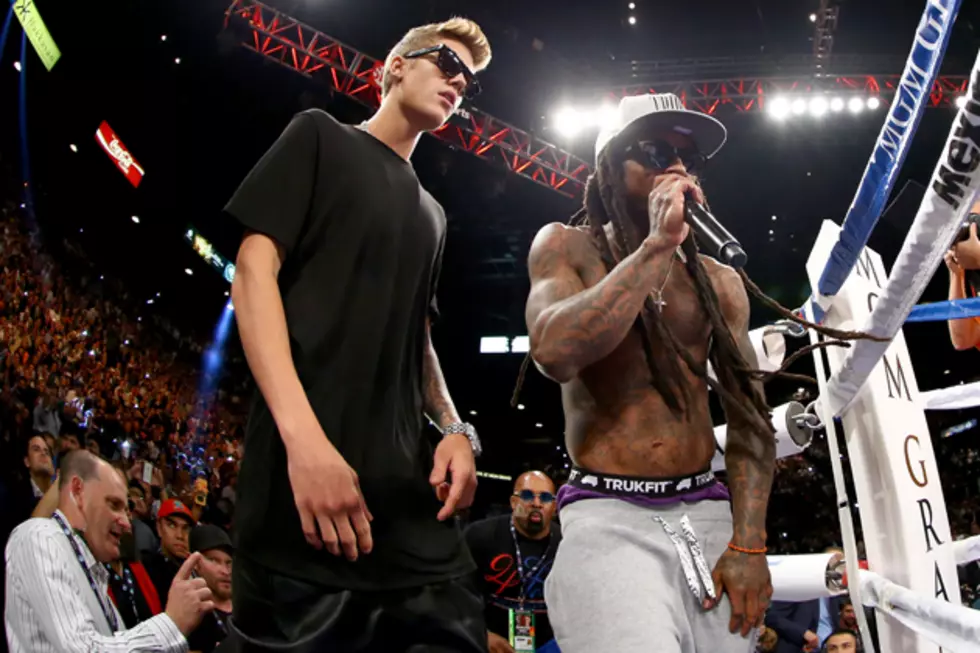 Justin Bieber + Lil Wayne Hang Ringside With Floyd Mayweather [PHOTOS]
Al Bello, Getty Images
Justin Bieber and pal Lil Wayne watched Floyd Mayweather deliver less beauty and more of a beatdown to Saúl "Canelo" Alvarez last night.
Bieber and Weezy escorted Mayweather to the ring for the second year in a row. They previously walked him into the boxing ring when Mayweather battled Miguel Cotto (and won), even posing for photos with Mayweather and his championship belt.
Bieber and Mayweather aren't just pals when Mayweather delivers punches, either. The champ reportedly invited Biebs to his 13-year-old daughter's birthday party, flying him out on a private jet for the shindig.
The duo, along with Weezy, affectionately refer to themselves as "The Money Team." Ah, to be rich, strong and undefeated! Check out Biebs' tweet from after the match:
And check out more photos from the match below!