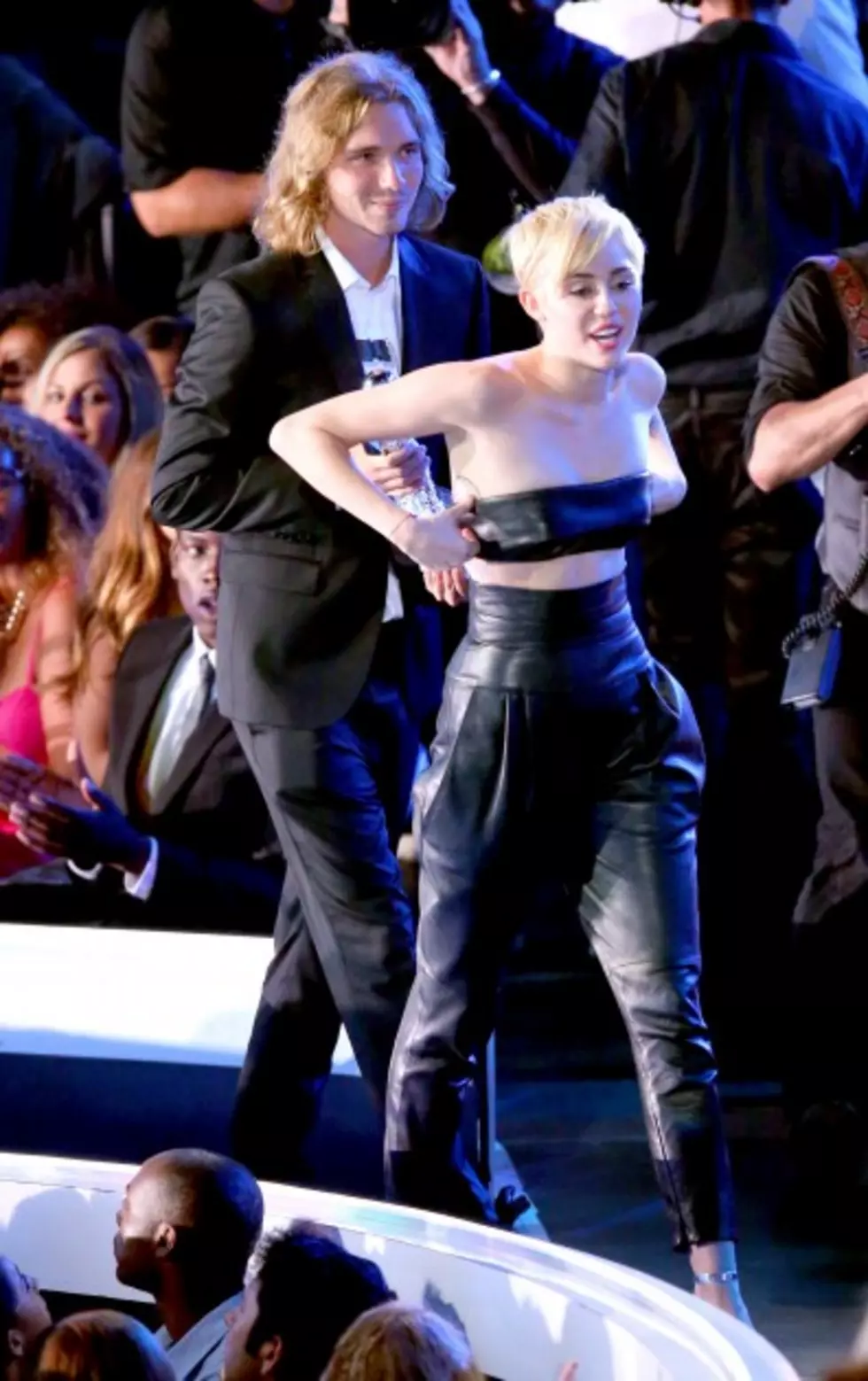 Miley Cyrus' VMA Accepter Is A Wanted Man
Mark Davis, Getty Images
Miley Cyrus just wanted to kick start a national conversation about youth homelessness in  America and help find a way to end it. Well, her good intentions comes with an ugly twist. Jesse Helt, has a police record and currently is a wanted man. Helt accepted her MTV VMA award on Sunday night.
Helt was arrested for attempting to break into an apartment in Oregon in 2010; he was charged with criminal trespassing and criminal mischief and was placed on probation. A few months later, his probation officer stated that Helt had skipped a check-in appointment, failed a drug test and violated other requirements of his probation.

In March of 2011, Helt signed a statement stating that he'd stopped smoking pot and wouldn't violate his probation anymore. But in April of 2011, his probation officer recommended that a warrant be issued for his arrest due to continued violations. In November of 2011, the warrant was issued, and all his violations were listed. For example, Helt didn't complete his court-ordered, community service; didn't report for scheduled check-ins; and still owes the court more than $1,800. That warrant is still in effect.

Helt's mom told The Oregonian newspaper that he moved to L.A. a few years ago "to make it on his own," and has been homeless on and off since then. He met Miley when she visited My Friend's Place, an L.A. center for homeless youth.

At the VMAs, Helt gave a powerful speech raising awareness of L.A's growing population of homeless young people, and asking fans to join Miley in helping the cause.

On Tuesday, perhaps in response to the report, Miley tweeted, "People who are homeless have lived very hard lives. Jesse included. I hope that this can be the start of a national conversation about youth homelessness and how to end it. Does looking down upon the homeless help people excuse their inaction?"

She later added, "The media never fails to disappoint. You've chosen to go after Jesse instead of covering the issue of youth homelessness :(. While they obsesses over one homeless mans legal issue lets help the other 1.6 million homeless youth."