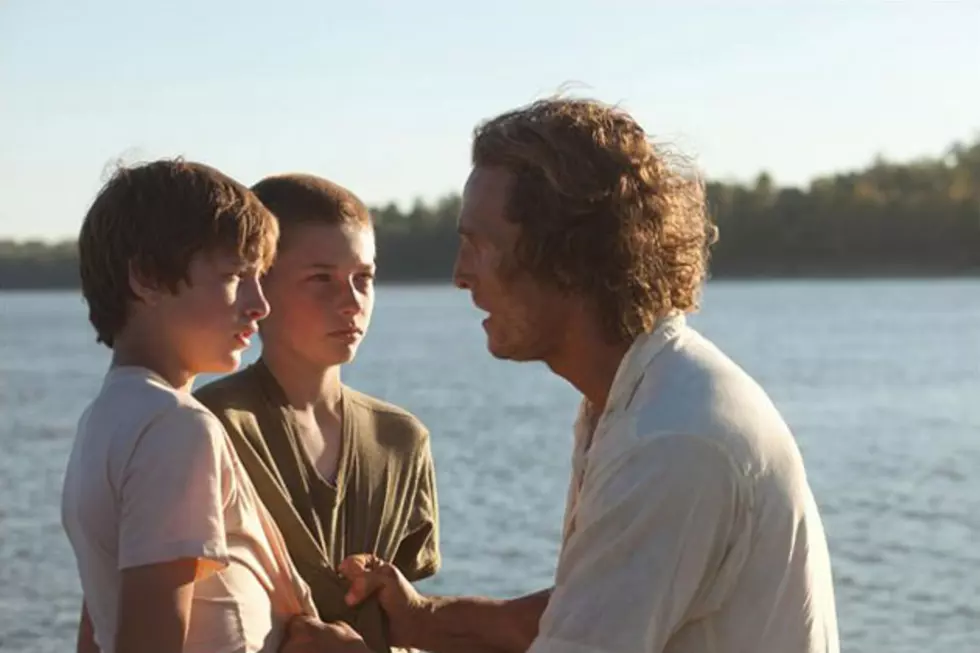 'Mud' Trailer: Matthew McConaughey Is Hidin' From the Law
Lionsgate
What happened to the best-buddy movies of the '80s and '90s? It used to be that the cinematic ideal was going on an adventure with your close friends to see a real-life dead body, but apparently all you get nowadays is Matthew McConaughey looking as grungy as ever. At least, that's what the first 'Mud' trailer tells us.
Featuring child actors Tye Sheridan and Jacob Lofland in this best-buddy movie for a new generation, 'Mud' stars the normally shirtless beach bum McConaughey as a, well, dirtied sometimes shirtless beach bum named Mud, a man who has a failing relationship with Reese Witherspoon and who's hiding from the police for reasons that will eventually come to light.
Here's the official synopsis for 'Mud':
Two boys, Ellis and his friend Neckbone, who find a man named Mud hiding out on an island in the Mississippi. Mud describes fantastic scenarios -- he killed a man in Texas and vengeful bounty hunters are coming to get him. He says he is planning to meet and escape with the love of his life, Juniper, who is waiting for him in town. Skeptical but intrigued, Ellis and Neckbone agree to help him. It isn't long until Mud's visions come true and their small town is besieged by a beautiful girl with a line of bounty hunters in tow.
The first trailer for the film has hit over at Yahoo Movies, and, as much as we might want to make fun of this, some are already calling 'Mud' McConaughey's best performance yet. Also starring in the film are Sam Shephard, Michael Shannon and Sarah Paulson. Check out the trailer below and let us know what you think of the movie in the comments.