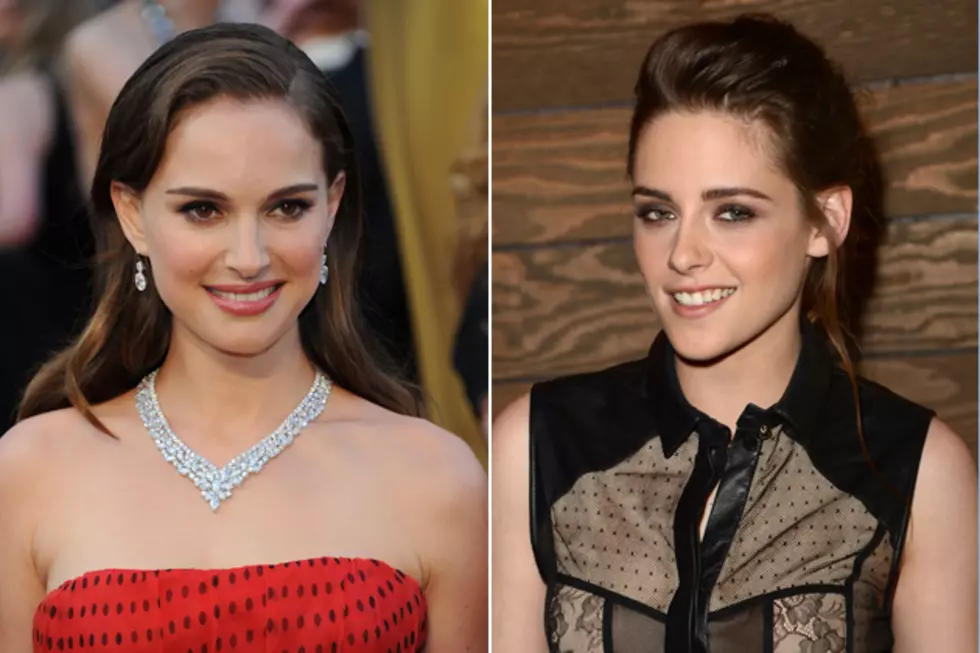 Natalie Portman + Kristen Stewart Are the Most Bankable Stars Because Movie Goers Have Questionable Taste
Michael Buckner / Jason Merritt, Getty Images
The list was tabulated by examining the three most recent films of stars that opened in 2,000 or more theaters.
Portman took the top spot in the annual Forbes list, earning $42.70 for the studio for every dollar in her own paycheck. Portman's success in the relatively low-budget blockbuster 'The Black Swan,' as well as the grand cinematic artistic classics 'Your Highness' and 'No Strings Attached' also raked in cash. She may be good for business, but her taste in scripts is pretty inconsistent.
As for K-Stew, her 'Twilight' franchise was the juggernaut, with Stewart earning $40.60 for every dollar paid. Unfortunately, those bucks never got passed to acting coaches or orthodontists, so it's possible that her return investment will drop over time.
Shia LaBeouf came in third for his 'Transformers' series, pulling in $35.80 for the studio for every buck in his check.
Rounding out the top 10 were a few stars that further proved money is more important to studios than talent, with K-Stew's cuckolded boyfriend Robert Pattinson at No. 4, 'Harry Potter' star Daniel Radcliffe at No. 5, Taylor Lautner at No. 6, Bradley Cooper at No. 7, Dwayne 'The Rock' Johnson at No. 8, Amy Adams at No. 9 and Kevin James at No. 10. Paul Blart is a money maker. This is proof that studios care more about cash than they do about quality -- and that we all really have no taste.