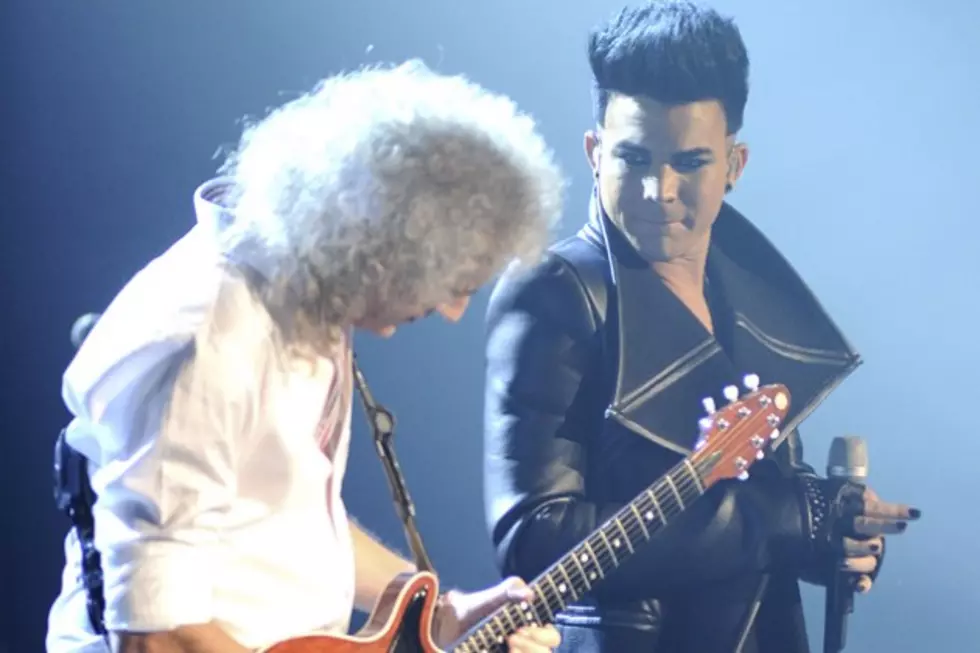 Adam Lambert Thanks Queen for Inspiring Him to Take the Rock Route on Third Album [AUDIO]
Ian Gavan, Getty Images
Adam Lambert walked away from his record deal because he didn't think a collection of '80s covers was a good idea. Instead, the 'American Idol' alum is honing in on his rock roots with his third record.
Lambert told Ryan Seacrest, "I'm writing music like a crazy person too. I'm in love with rock and roll again."
That has a bit to do with his work with Queen. It was announced earlier this week that Glambert would join the legendary rockers onstage at the 2013 iHeartRadio Music Festival, and it reignited some of his love for heavier sounds.
"This whole thing with Queen has been really inspiring. So I'm gonna kinda revisit my rock and roll roots a little bit, the things that made me want to audition for 'Idol' in the first place," Lambert gushed. "That's been my inspiration."
And don't think that Queen's age and legacy are lost on him, either.
"I was so, so nervous at first," Lambert said of working with the legends. "I flew over to London to start rehearsals with them [last summer] and we only had 10 days scheduled and it was a lot of material to learn … but they were like chilling on a family vacation with your grandparents, cool uncle and cool grandpa -- they're the cool guys who partied in the 70's telling me stories."
Hear that, Brian May? He just called you a grandpa!
Listen to Adam Lambert's Ryan Seacrest Interview