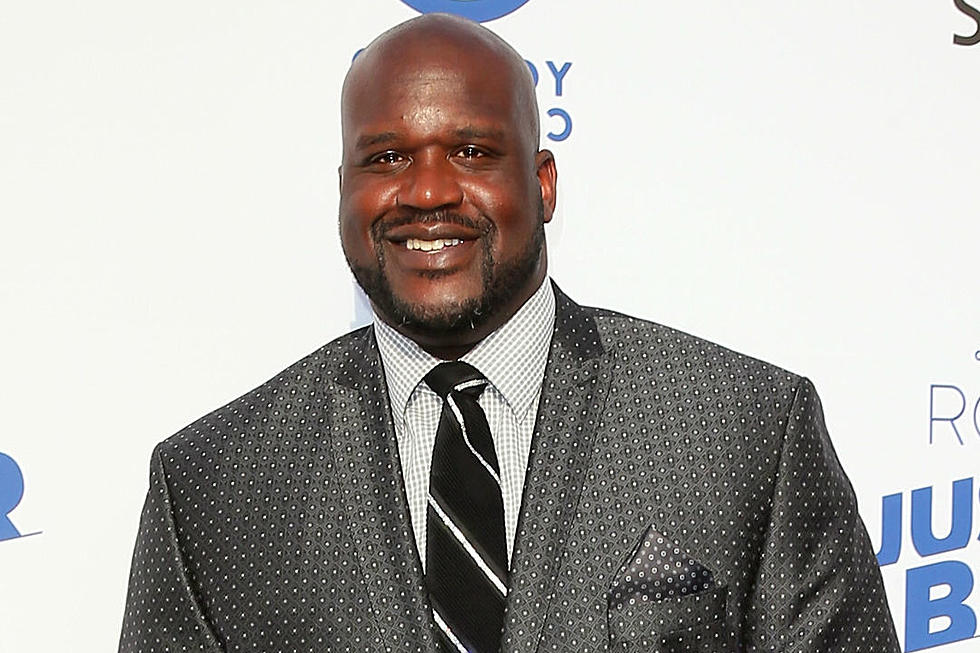 Shaquille O'Neal Recreates Teyana Taylor's 'Fade' Choreo In His Underwear
Mark Davis, Getty Images
Shaquille O'Neal is best known for his long and illustrious NBA career, but never forget that he's also an all-around American treasure. Shaq isn't somebody who sits on his (expensive, probably leather) couch, idly dreaming of becoming a rapper, or a movie star, or a reserve police officer, or a Zamboni driver, or a podcast host. He goes out and does the damn thing, because he clearly knows that we only have so much time on this earth. Shaq says: Yes. Shaq looks at Teyana Taylor's dance moves in Kanye West's "Fade" video and thinks "I'm gonna to do that right now, in my underwear" and before you know it, he already has.
It's called "living out loud," and Shaquille O'Neal is doing it.
"Can anyone beat this," O'Neal wonders in the caption for his September 11 Instagram post, in which he flexes his shoulder-pop skills and dances around in his red and white striped boxers. Maybe not, but if Shaq has inspired even one person to rise off their couch and reach deep, deep down inside to try, his work here is more than done.
Watch Shaq work the middle 'till it hurt a little above.