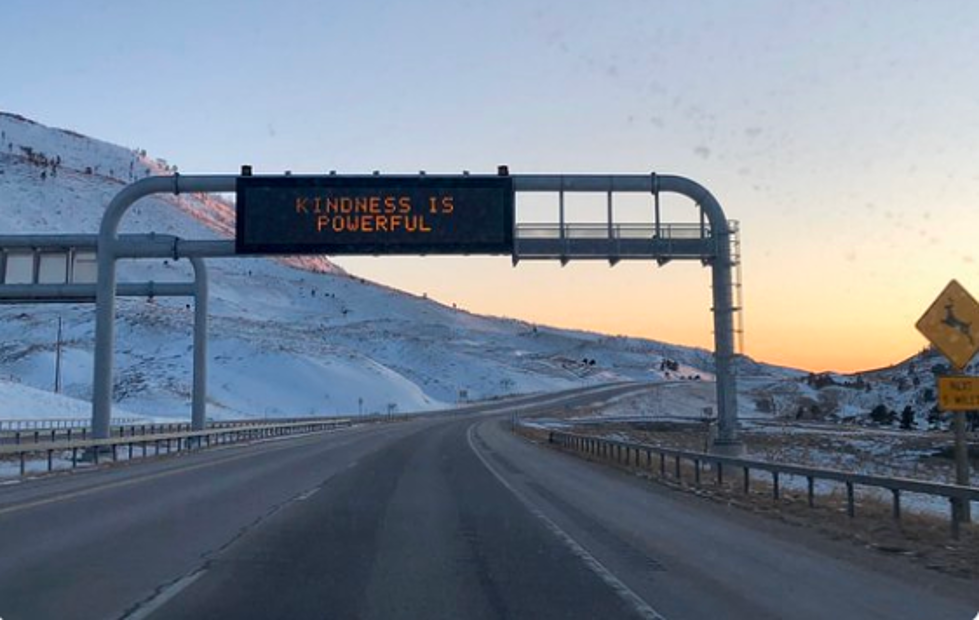 Sheridan Resident Shares Positive Message With Casper Highway Sign [PHOTO]
@yndseynakolee via Twitter
Sheridan resident, Lyndsey Burnett, recently tweeted out a photo of one of Casper's highway signs on her way home with a short, but powerful message.
Along with the photo, Lyndsey posted a message that read:
Driving home from Sheridan tonight and caught this in Casper. It's the little things I love about Wyoming.
And yes, kindness IS powerful
While it may not seem like much, there is always something negative (especially on the internet/social media) about Casper and Wyoming as a whole. That's why it's nice to see little things like this making the rounds. The people, not the land, is what truly makes the Cowboy State "wonderful".
Enter your number to get our free mobile app