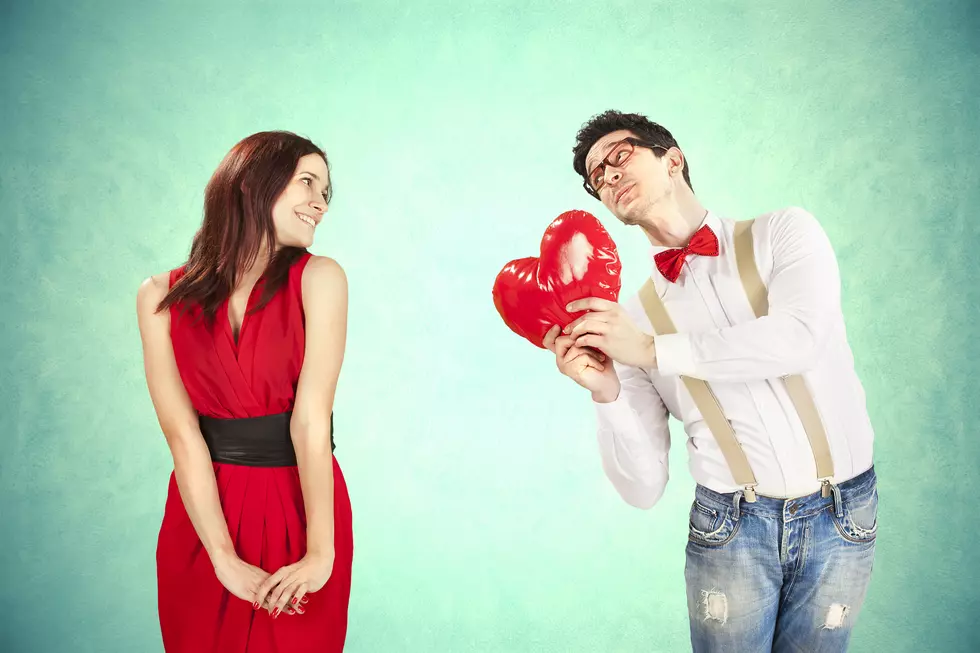 What Wyoming Women REALLY Want For Valentine's Day
Thinkstock
Valentine's Day is almost upon us, and I can see the panic beginning to set in as thousands of Wyoming men are trying to find the "perfect gift".
I thought I would offer some female insight into what Wyoming women REALLY want for Valentine's Day.
Obviously, you really can't go wrong with something sparkly or a gift card to your lady's favorite Spa or Salon.
A heartfelt Hallmark card (this means you need to write more than your name on it) is always lovely, and if you include some kind of sweet treat and/or flowers you're sure to earn some brownie points.
I understand that cost can be an issue so I came up with a few low-cost things you could do for that special Wyoming woman in your life.
Wake up early and start her car so it's toasty warm when she's ready to go to work.
Let her sleep in for a few extra minutes, get the kids up and ready for school and bring her a cup of coffee to enjoy in bed while you deal with the morning chaos.
Coming home to a clean house or a sink that's NOT full of dishes is sure to be a win.
Surprise your lucky lady at work during lunch and go for a lovers' stroll around a local park. Warning: Bring warm gloves, a hat, and hot cocoa
There is no such thing as too many Wyoming themed accessories (beenies, baseball hats, thermal cups, hoodies, or jewelry). Head to downtown Casper and hit the boutiques for a plethora of awesome Wyoming items she's sure to love.
Even if you can't be together on Valentine's Day let her know you care with a sweet phone call (extra points if you leave a loving message she can listen to over and over if she doesn't pick up) or a text.
If you can't find a sitter, head over to the Beacon for our Thankful Thursday event. It's family friendly so you can bring the kids. There's a great menu to pick from so no need to make dinner, and what better way to show you have a heart than helping local charities?
Are there any other ideas or items you'd like to add to our list?