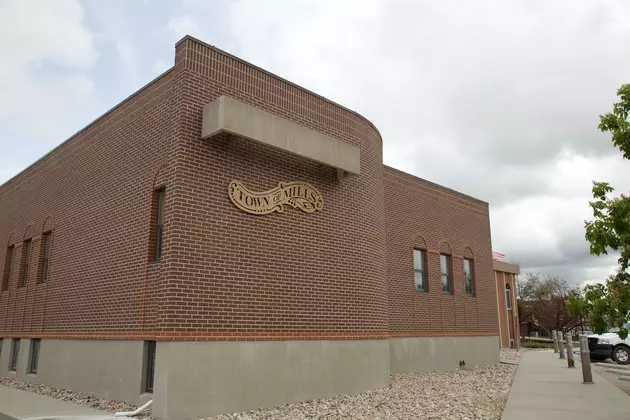 Mills Wants To Hear From Residents On Independent Library Plan
Town of Mills
The Town of Mills wants to hear what its residents have to say about the idea of a new library in the town, and they're holding an event Saturday, March 9th, to gather input.  According to a release, the Bob Goff Memorial Library will be breaking away from the Natrona County Public Library effective March 29th, 2019.
The Town Council passed a resolution to save the library and operate it under Mills' control, but the Council says it wants to hear directly from the residents.
Surveys were sent to Mills residents last month to ask if they are in favor of an independent, Mills-operated Library. It asked questions including what services should be offered, hours/days of operation, how management should be handled, and if they'd be willing to serve of the Library Board.
Although many residents have already provided feedback, the Town of Mills is hosting a Survey Event on March 9th from 4:00pm to 7:00pm at the Bob Goff Memorial Library, at 425 Morgan Avenue in Mills. Surveys will be available and council members will be on hand to answer questions and visit with residents about the library.
The Casper Area Metropolitan Planning Organization (MPO) is also seeking public input on the Long Range Transportation Plan, and that survey, as well as an MPO representative, will be in attendance.
Organizers say it's an informal event, and they'll have a food truck on hand as well.
You can also mail or deliver your library surveys to Mills Town Hall, 704 Fourth Street, Mills, WY 82604, by March 29th. For more information, you can contact Christine Trumbull, Town of Mills Town Clerk, at (307) 234-6679 or ctrumbull@millswy.gov or visit https://millswy.gov.