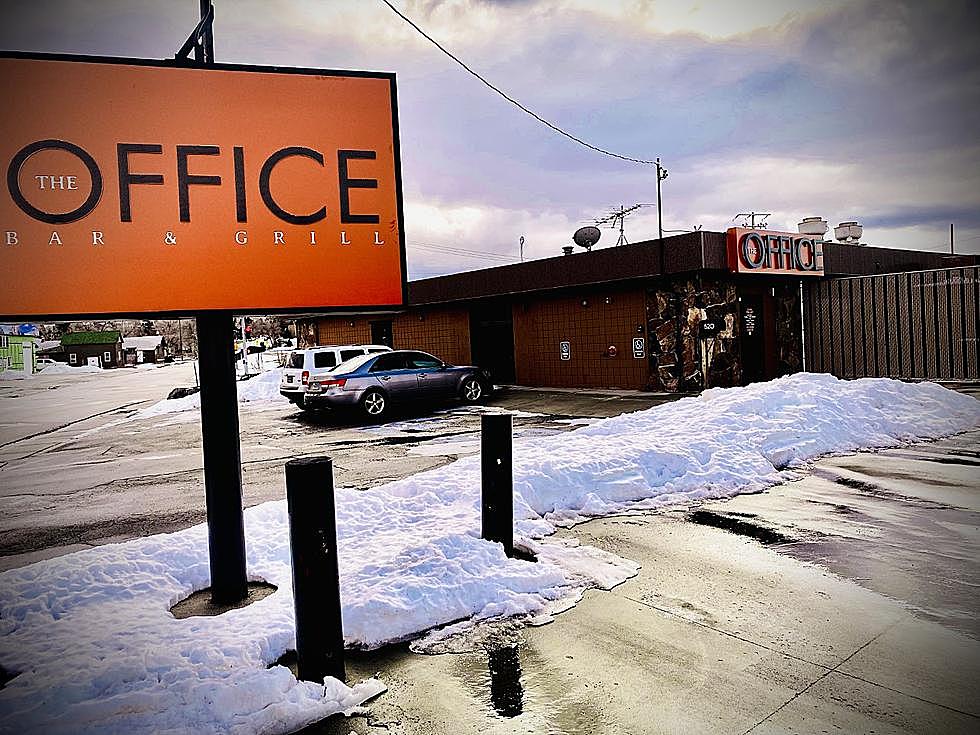 Owner of The Office: Don't Believe Everything You Hear, We Haven't Sold
Nick Perkins, Townsquare Media
In January, K2 Radio News broke the news that the owners of The Office Bar & Grill, Jim and Karen Kanelos, were retiring and selling the bar and restaurant.
And while that is still true, they haven't actually sold the restaurant yet, despite rumors to the contrary.
Jim Kanelos took to social media on Friday to address some of those rumors and set the record straight.
Read More: The World We're Gonna Make: Jim & Karen Kanelos on 'The Office'
"Since we listed our business in January, we have heard more rumors than you can imagine," Kanelos wrote on his Facebook page. "Yes, it's true Karen and I are going to retire...one day. Yes it's true we are for sale. Yes it's true we are publicly listed."
Those are the facts, Kanelos said. But recently, various rumors have come up about The Office.
"What is false is 'the rumor,' we have sold,'" Kanelos continued. "It is false that we have had any offer to date. It is false that we have been purchased."
Kanelos then offered a bit of insight into the type of buyers they are looking for.
"This business requires hard working, dedicated owners that are willing to sacrifice, work seven days a week, and perform any job that the business requires," he wrote. "We hope in the future to meet those people. Until then, you will find Karen and I working at The Office."
Karen and Jim are not in a hurry to sell their restaurant. It is, quite literally, their life's work. And they won't sell to just anybody. They're looking for somebody who will treat their restaurant as they've treated it; with the love, respect, and reverence that they feel it deserves.
"This was our best year ever," Jim previously . "We've been very fortunate and it's been an amazing ride. We never knew when we would retire; we just knew there'd come a day when we'd just know. So this time, we felt like, 'Why not go out on top? Why not go out on our very best year?"
So, that's what they're doing. But they're hoping the transition will be an easy one.
"What I would hope happens is that we'll stay open the whole time," Jim said. "We'll just keep working like we are and what we would really like to see is that, when a person buys it, it just doesn't miss a beat."
On whether they want the new owners to revamp the restaurant, Jim said "Why fix something that's not broken? It's a successful business. We really want to see the new owners succeed and we want them to take The Office and fine tune it, but learn from us. Let us show you how it works, and then fine tune it."
Read More: The End of an Era: Karen and Jim Kanelos Announce Retirement, Sale of The Office Bar & Grill
That is what they're looking for, and they won't sell The Office until they find it. And, unless you hear it from the owners themselves...
"Don't believe everything you hear," Kanelos said.
The Office Bar and Grill Through the Years
For 25 years, Jim and Karen Kanelos have poured their blood, sweat, and tears into the restaurant and now, after more than two decades, they are retiring and selling the restaurant and bar.
Top 33 Casper Restaurants Residents Want Back Now