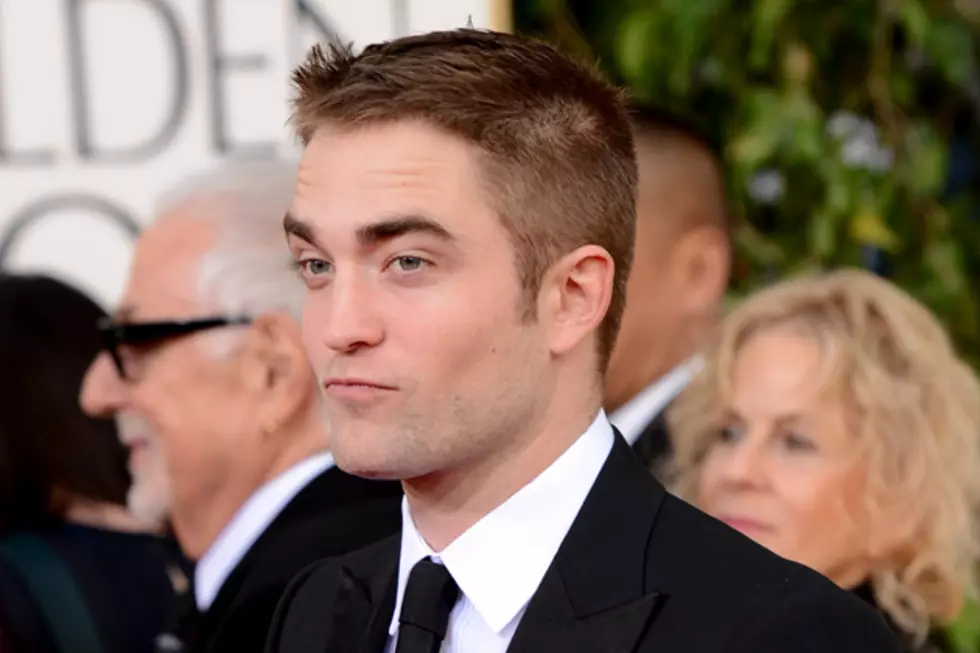 Robert Pattinson Had a Rebound During Split From Kristen Stewart Because He Has Needs Too
Jason Merritt, Getty Images
Unlike his glittery, fanged onscreen alter-ego, Robert Pattinson is a hot blooded man with needs like the rest of us -- so he reportedly had a rebound fling during his split from Kristen Stewart after she messed around with her married director, Rupert Sanders (who recently was hit with divorce papers from wife Liberty Ross).
We like Robert a little more now. Especially because he's apparently "amazing in bed."
Seems Pattinson fancied a part-time model (of course) working in a private L.A. club and invited her to an afterparty with him in the Hollywood Hills.
"I hooked up with Rob twice last summer and I'd give him a 10 for sure," the quasi-anonymous gal dished to Hollywood Life.
"He's a great kisser and really sweet, but he still totally knows how to take charge. We were drinking a lot both times but he had no problems in the bedroom, we stayed up almost all night the first time," she revealed.
She also noted that Pattinson is pretty considerate about his oral hygiene.
"He was smoking and since I don't smoke he was really self conscious about his breath and he kept running to the bathroom to use the mouthwash. I told him it was totally fine but it was still nice that he cared so much," she said. "We both knew it was never going to be anything serious but Rob never made me feel cheap. The whole thing was as good as you'd imagine. I'd love to see him again."
That probably won't happen since he's back with K-Stew, but we bet she's scowling a little more than usual over this.