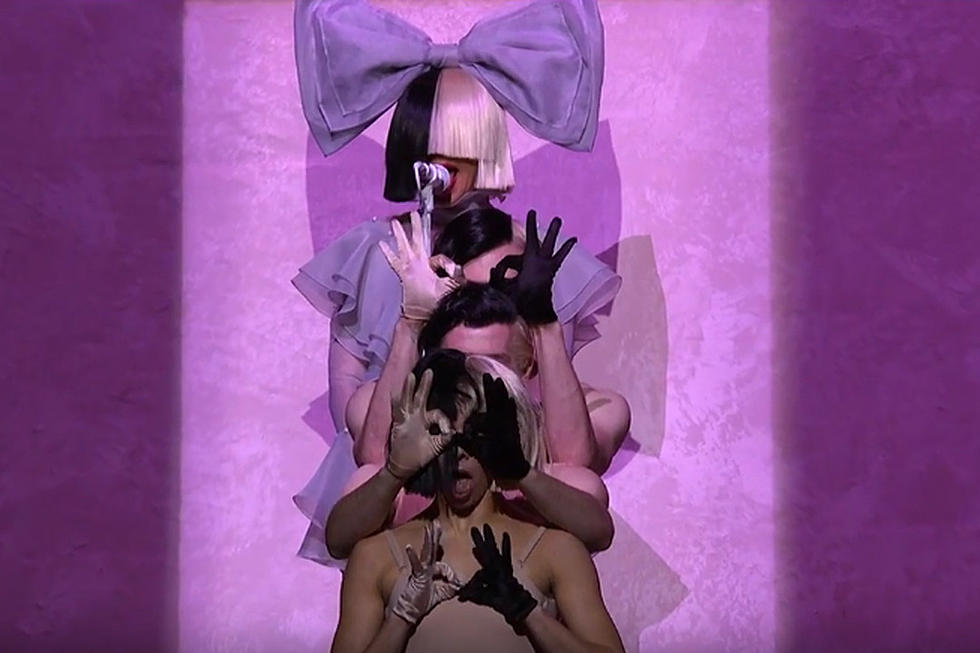 Sia Brings Her 'Cheap Thrills' to Life on 'American Idol'
YouTube
Dressed in a lavender blue mini dress and a matching gigantic bow on her black and white coif, Sia stood tall on a platform on the minimalist pink stage. Although Sean Paul, who lends a verse to the track, did make an appearance, three dancers dressed in nude body suits stole the show, rocking the same hair colors and providing some truly impressive (and fun!) choreography.
Aside from performing on the show, Sia also served as the mentor for the remaining four contestants -- Trent Harmon, La'Porsha Renae, Dalton Rapattoni and MacKenzie Bourg. Not only did she help them out with their renditions of her hits, she also surprised them by revealing her hardly-ever-seen face.
"I was such a fan of Sia going into this," Harmon, who covered "Chandelier," revealed during the show. "To see her in the flesh is kinda like seeing a unicorn."
Sia was more than happy to help the contestants and was honored that they were covering her songs.
"It was very exciting to be asked to come on here and participate," Sia said. "I was quite excited that I even had a body of work large enough to pick from."
Watch her perform up top.
Watch Sia's Best Live Vocals