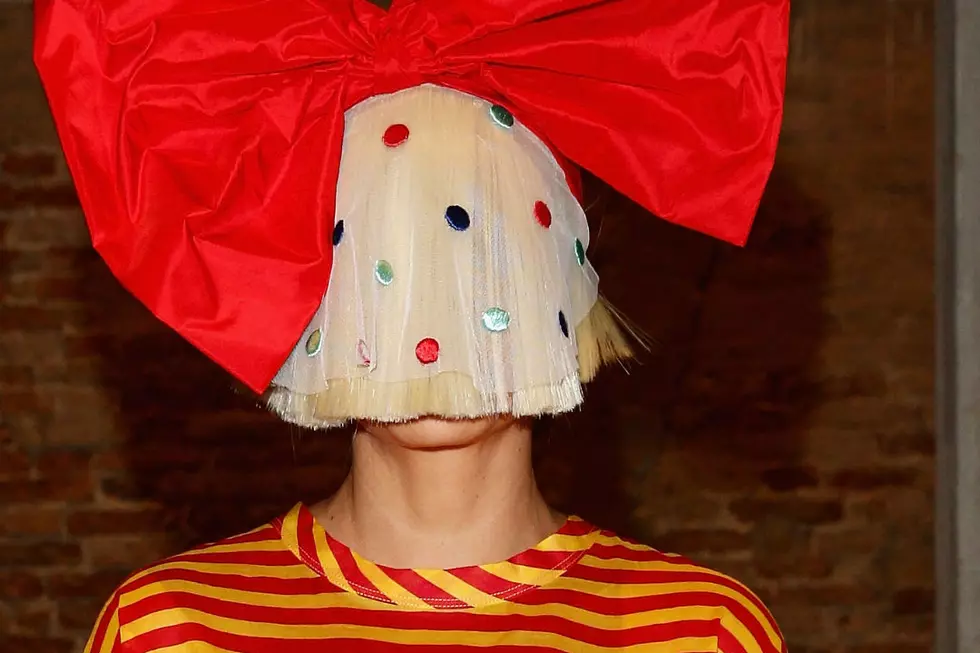 Sia Aims For 4-Hour Work Weeks, Played 'Would You Rather?' With Beyonce
Vittorio Zunino Celotto, Getty Images
With hits like "Chandelier" and "Alive" under her belt, singer-songwriter Sia is a pop star in her own right, but she's avoiding the title's responsibilities as intently as she can.
In an interview with The Guardian, Sia, who's written hits for artists including Katy Perry and Rihanna, said she's got tremendous respect for big stars, and noted that Beyonce's schedule would leave her "suicidal."
"I respect the women I write pop songs for, because they work hard in a way I could never do," she shared. "My whole modus operandi is a four-hour work week. I'm just trying to work out strategies for getting the most out of my life, so that I can spend my time with my friends, my dogs and my husband."
Moreover, she explained her collection of face-obscuring novelty wigs was originally intended to be a shield from the limelight, but it would up serving as a beacon, instead.
"It was about not having to deal with the unfairness of being a pop star," she said. "Not having to worry about camera angles catching your double chin. Everybody in the entertainment industry is insecure. We have been tap-dancing our entire lives for your approval and you won't meet anybody who is in the entertainment industry who isn't a bit f----- in the head."
That's not to say Sia doesn't occasionally relish the merits of celebrity. A few years ago, as part of a collective, residential songwriting session for Beyonce, Sia recalled playing "Would You Rather?" with Queen Bey herself, which included some nauseating possibilities.
"Would you touch a pile of vomit that's on top of a pile of s--- that's on top of $3 million, with your tongue, for $3 million?" she recalls. "I was like, 'I don't know if I could do that.' Beyoncé's already got $300 million, and she was all about it! She was like, 'Yes! Yep!'"
This is what Sia's unobstructed face looks like: