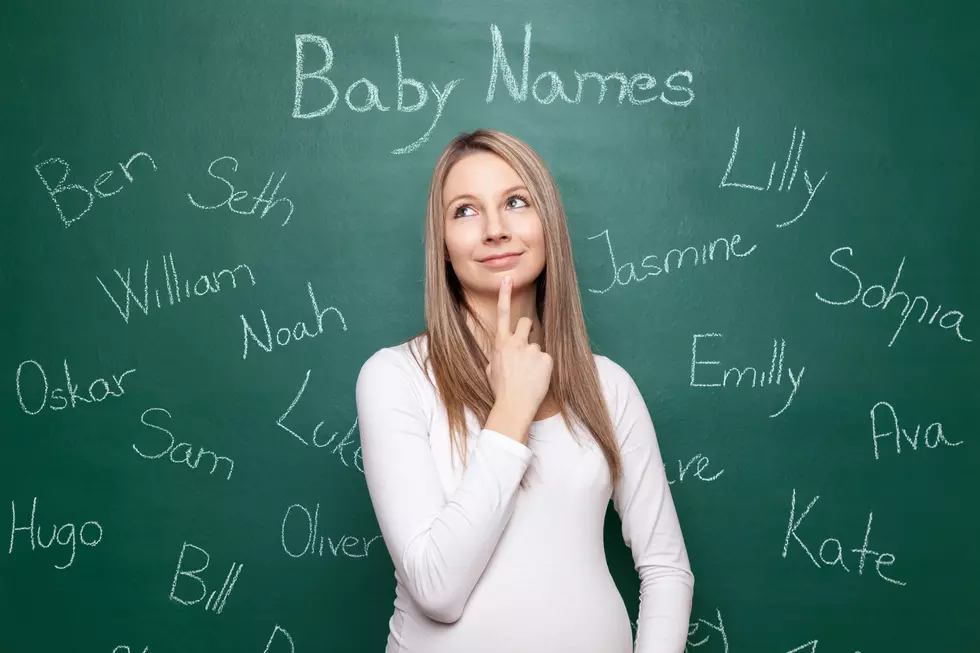 The Most Common Names In Wyoming
Getty Images/iStockphoto
Sometimes you're just sitting alone at work and you have random thoughts pop into your head, like how do snakes sneeze or maybe something like what are the most common names in your state.
As interesting as the sneezing snake article would be to write, I think I'll save that for another day.
I have a list of both boy and girl names and decided to give the top 20 from each. Thanks to the help of Names.Mongababy.com.
Jacob
Ethan
Tyler
Michael
Joseph
James
Connor
David
Joshua
Caleb
Alexander
Hunter
Wyatt
Dylan
Austin
Noah
Aiden
Evan
Gabriel
Gavin
Maddison
Emma
Hailey
Hannah
Olivia
Abigail
Emily
Sarah
Mackenzie
Samantha
Sydney
Ava
Grace
Taylor
Alexis
Kaylee
Savanah
Shelby
Elizabeth
Chloe
To be honest I know quite a few people from both lists with those names. So I suppose that's why the ended up being the most common. Happily my name did not make the list so hopefully, that makes me a little more unique... Doubtful though.