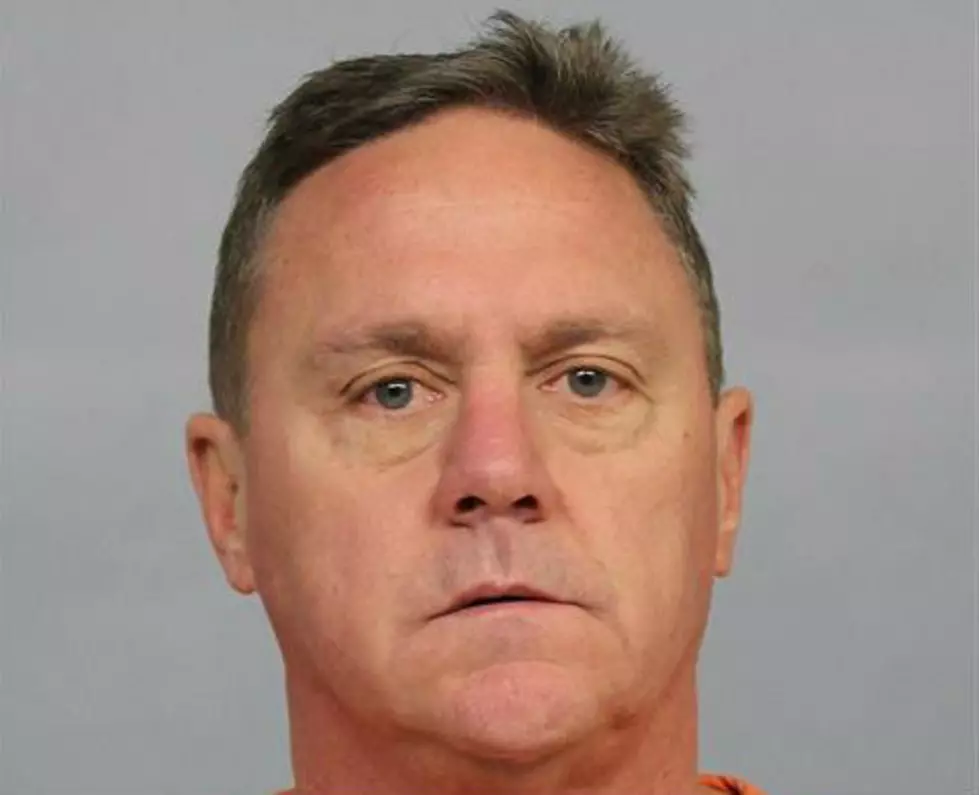 Tony Cercy's Lawyers Attack Prosecution's Arguments
Natrona County Sheriff's Office
Attorneys for former Casper businessman Tony Cercy lambasted the prosecution and the state district court for their misunderstanding of the law that led to his conviction for third-degree sexual assault, according to court records.
Again, they asked the Wyoming Supreme Court to cancel his judgment and acquit him, attorneys H. Michael Bennett of Cheyenne and Sean Connelly of Denver wrote Friday.
Cercy appealed his conviction to the high court in May after Natrona County District Court Judge Daniel Forgey sentenced him to a six- to eight-year prison term in February.
Among other aspects of the appeal, he and his attorneys argued the acquittals of first-and second-degree sexual assault in the first trial in February 2018 automatically meant that Cercy did not commit the third-degree count involving oral sex with the 20-year-old victim at his former house in Alcova in June 2017.
So the retrial in Hot Springs County Court in November violated his Fifth Amendment's right to not be tried twice for the same crime, known as double jeopardy, the attorneys claim.
The Natrona County District Court, represented by the Wyoming Attorney General's Office, responded that the state district court properly conducted the second trial, and that Cercy himself consented to be tried again when he moved for a mistrial in the first trial in February 2018. "This Court may summarily dismiss Cercy's issue-preclusion double jeopardy argument because he voluntarily surrendered his rights."
Regarding Cercy's argument about the nature of the sexual assault, the Attorney General said the prosecution presented sufficient evidence to show Cercy did have sexual contact with the victim -- who was helpless because she was unconscious -- either by removing her clothes, touching her with his penis, or touching her genitalia with his face.
Finally, the Attorney General supported the district court's refusal to give the jury three specific instructions because they "would have misstated the law or seriously confused the issues."
Friday, Cercy and his attorneys responded that the Wyoming Attorney General misrepresented key case law. "Defendant never waived or 'surrendered' those double jeopardy rights."
They also disputed the Wyoming Attorney General's argument that the third-degree sexual assault crime involving oral sex was ambiguous instead of what the prosecution originally called a "black and white" singular incident, especially after the victim's detailed testimony of what Cercy did to her.
Cercy's attorneys said the Attorney General's argument "defies both logic and human anatomy."
In other words, if Cercy was acquitted in the first trial over what the prosecution called a singular incident involving first- and second-degree sexual assault charges in June 2017, he was thus acquitted of third-degree sexual assault as well, according to Cercy's attorneys.
Cercy's attorneys also note that Wyoming law does not recognize third-degree oral sex as a crime, so the Wyoming Attorney General ducks the issue by calling it a "'rather complicated statutory argument" involving a "'tangled thicket.'"
There is nothing complicated about it, Cercy's attorneys wrote, because Wyoming law says cunnilingus can only be criminal in first- or second-degree sexual assault.
Cercy's attorneys also criticized the Natrona County District Court judge's error to not instruct the jury that a person cannot commit sexual assault in the third degree by oral sex. "Denying that instruction wrongly allowed this jury to convict for a nonexistent crime of third-degree cunnilingus."