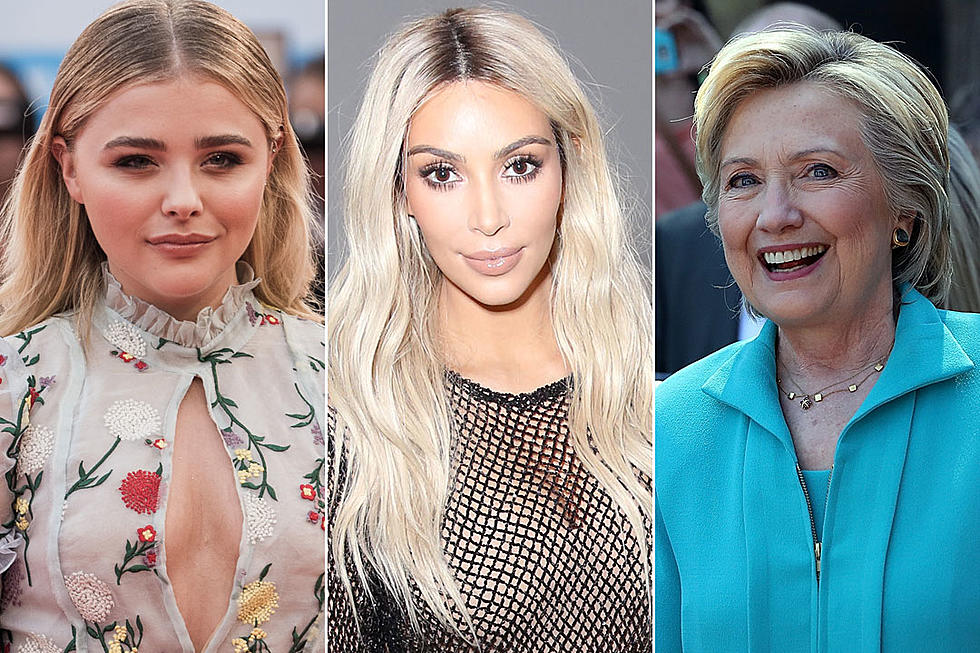 Chloe Grace Moretz Asked Hillary Clinton for Advice on Kim Kardashian Feud
Francois Durand / Rachel Murray / Justin Sullivan, Getty Images
Chloe Grace Moretz incited the Internet's ire when she called out reality star Kim Kardashian for posting a nude selfie online, inferring that Kim's post makes her a poor role model for young women. After significant backlash and a desire to move on from the drama she created, the Neighbors 2: Sorority Rising star turned to Hillary Clinton -- who is currently running for President of the United States, no big deal -- for guidance on how best to ignore the haters.
"I realized if I stop talking about the negativity then it can't thrive. And that's something I came to very, very recently," Moretz said in an interview with The Hollywood Reporter.
The 5th Wave actress -- who delivered a speech at the 2016 Democratic National Convention and has been an open and staunch Clinton supporter throughout her campaign -- continued, saying the Democratic nominee basically told Moretz to stop tweeting, which is advice her publicist should've given her long ago.
"I realized that being the most opinionated and loud person in the room is not always the most impactful. I learned that from Hillary," said Moretz. "'It's great to be feisty,' those were her exact words. But sometimes the smartest way to get into the psyche of people is to be the quietest person in the room. Let everyone else bicker and throw their words around and then you come in with the quiet voice and that will be the most impactful."
Do you think Moretz is aware that Kim K is also an avid Clinton supporter? Could their similar politics unite them and end this feud forever?
20 Celebrities Who Have Dissed the Kardashians